Pitfalls and Strengths for Guiding Lean Six Sigma Projects
Description
Treating Lean Six Sigma as a rational recipe to follow, creates obstacles to successful coaching and facilitation of improvement projects. Come and hear the facilitation challenges of recently completed projects by Green or Black Belts. Their interpretation of what they experienced and how they responded may help you in your situation.
Alan Skinner will be sharing key theories and models for facilitation that will provide insight into the character of successful coaching of improvement projects. Bring your own facilitation challenges and questions to encourage a robust networking discussion and enjoy the collaboration with drinks and nibbles after the session.
If you want to know more about the Lean Six Sigma Black Belt program join us on the 20th of March at 6.00pm.

Agenda
6.00pm – Registrations and networking
6.15pm – Introduction – Alan Skinner, Co-director, Lean Six Sigma, Business Excellence Institute
6.20pm – Interviews with facilitators of recently completed projects
6.50pm – Sharing facilitation challenges and successes from the audience
7.10pm – Alan Skinner – key facilitation ideas and models from research and practice
7.25pm – Summarising the night
7.30pm – Networking drinks and Further discussion
Moderator: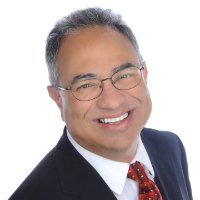 Alan Skinner has successfully straddled the academic and industry spheres for some time. Alan has been lecturing at the UTS Business School in an adjunct capacity for some 15 years delivering the Business Excellence subject as part of Master's programs within the Management Discipline Group. He is the Director of the Lean Six Sigma & Business Excellence Institute that delivers courses on Organisational Improvement (Lean Six Sigma methodology) through the Executive Programs of the UTS Business School. Alan has also been an adjunct lecturer at the University of Western Sydney in the Teacher Education Program.
Since the mid 1980's, Alan has been involved in the implementation of Organisational Excellence and Improvement principles and practices in both public and private enterprises. He applied improvement principles to the practice of curriculum development within the NSW State Department of Education. As the manager of an Organisational Development and Education function in a large Utility, Alan was specifically responsible for helping business units facilitate improvement.
By entering this event you agree that UTS, Business Practice Unit may use photographs or video footage taken of yourself during the event for marketing purposes including DVD production, posting on UTS Business Practice website and or social media platforms, or for future UTS, Business Practice events.
Photo by Stefan Stefanic
For any queries please contact:
Ph: 02 9514 3504
Email: business.practice@uts.edu.au