This September Startup Vic is shining a spotlight on local startups that are working to enhance the human experience of love and sex.
About this event
Love and sex can sound like taboo topics - but technology has an important role to play in the future of human intimacy.
We're looking for startups who are using technology to bring humans closer together, in a time when it feels like we're so far apart.
We're seeking applications from startups who are building solutions around:
Sexual health and wellbeing
Enhanced intimacy in sexual relationships
Connecting with long-distance partners
Navigating non-traditional relationship structures
Four finalists will be selected from the pool of applicants to pitch on the night to a room of industry professionals, fellow founders and an expert panel of judges. The winner will be the proud recipient of The Startup Vic Prize Package, full of business goodies for you and your startup!
Timeline
31 August - Applications open
19 September - Applications close
20 September - Shortlisted applicants announced
21 September- Pitch training for shortlisted applicants
22 September - Finalists announced
28 September - Pitch Night!
____________________________________________________________________________
Get your ticket now!
Register to attend Startup Vic's Pitch Night: Love and SexTech to discover local startups moving their way into the $37 Billion sexual wellness market.
Startup Vic members get free tickets to Pitch Night! Did you know you can come along to our Pitch Nights (as well as Founder Connect and other ticketed events) for FREE if you're a Startup Vic member? Learn more about membership options and sign up here!
____________________________________________________________________________
Startup Vic Prize Package
Airwallex: First $100K of foreign exchange free on Airwallex ($0 fees, 0% margin) for winner
AWS: $10,000 AWS Credit to the winner and $5,000 AWS Credit to finalists
Cake Equity: Free Cake Equity subscription for 1 year + 1 hour Mentoring / Consult on Capital Raising or Employee Shares.
Cogent: 3 hour product review and strategy session with a senior product manager, developer or UX designer
LUNA: Free 1 hour consultation for both legal & accounting services followed by a 25% discount on services (valid for 30 days after relevant consult in legal or financial services)
MYOB: 1 free year of MYOB Essentials Accounting + Payroll (valued at $720) for the winner from MYOB. Plus, a feature on the MYOB blog
Paytron: Free Paytron account to the winner for twelve months (a $588 saving).
Pfizer: 1 x hour mentoring with a Pfizer senior leader
Pin Payments: A $300 restaurant voucher from a selected list of Obee venues such as Bar Liberty, Capitano and Supernormal
Rampersand: One hour of mentoring from one of the team at Rampersand
SendGrid: $5,000 credit to winner and $3,000 credit to finalists
Stripe: $50,000 of volume waived of Stripe fees
Standard Ledger: There's no one-size-fits-all prize for startups so we've got two for you to choose from: Get the financial direction you need to feel confident in your decisions - 50% off our financial modelling service (prize value: $1500) OR If you need more time in your day to focus on the big things, let us handle your bookkeeping - get your first 3 months free on a 12-month package (prize value: $960)
Tability: 1-hour goal mentoring session with the Tability team to get clear on the initiatives you should be working on right now & 1-year of Tability 2.0 essentials subscription for free.
Rampersand: One hour of mentoring from one of the team at Rampersand
William Buck: 30 min R&D Incentives consultation with Rita Choueiri, Head of R&D Tax Incentives at William Buck
Guest Speaker & The People's Judge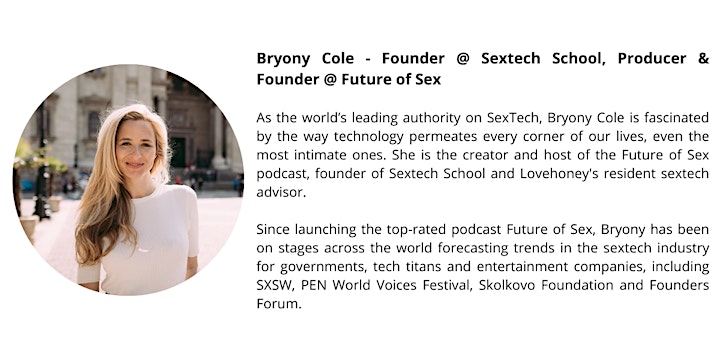 Judges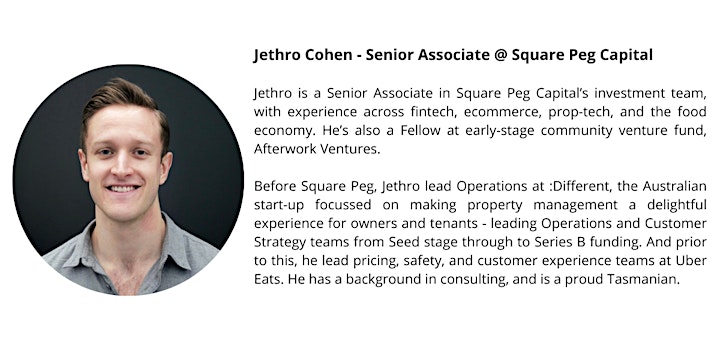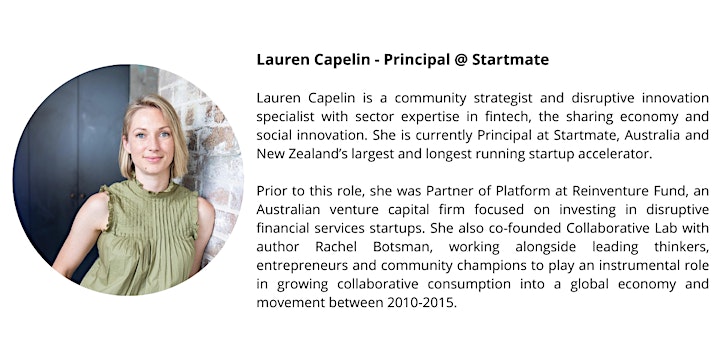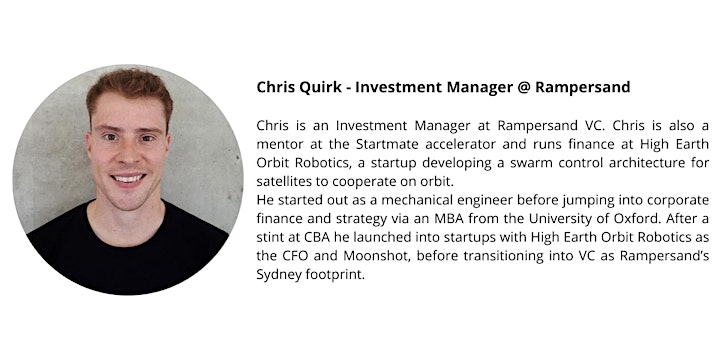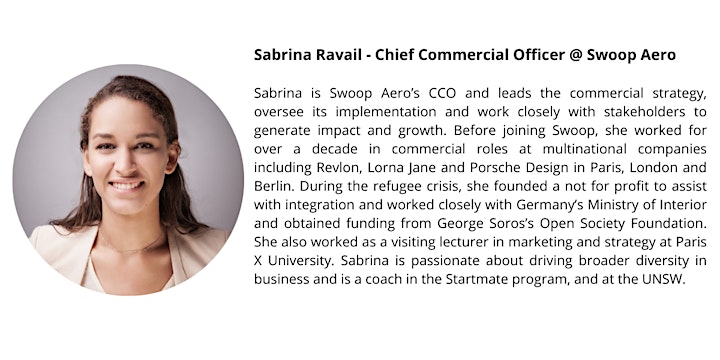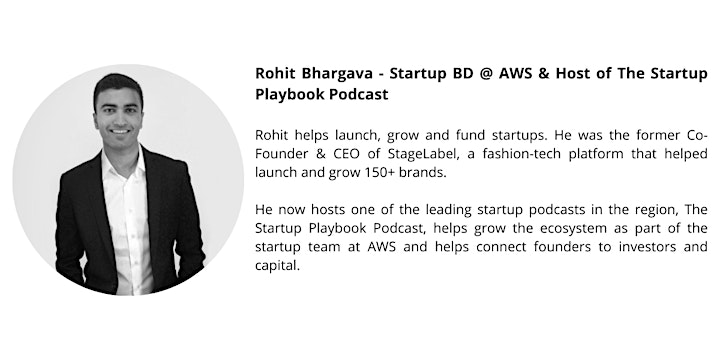 Pitchers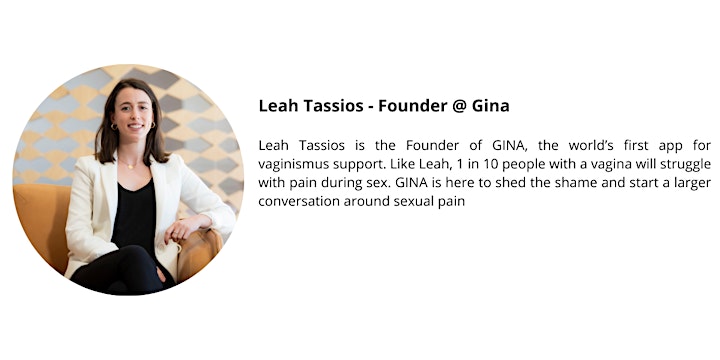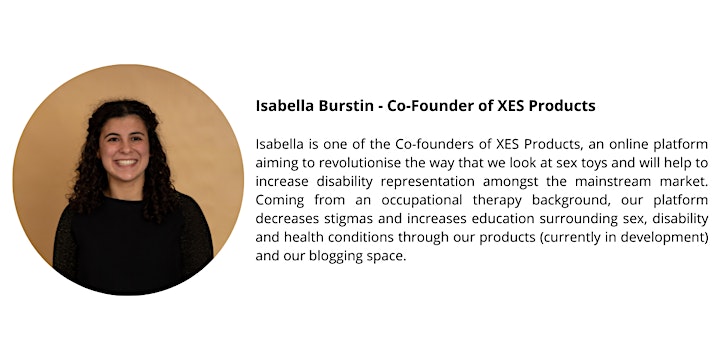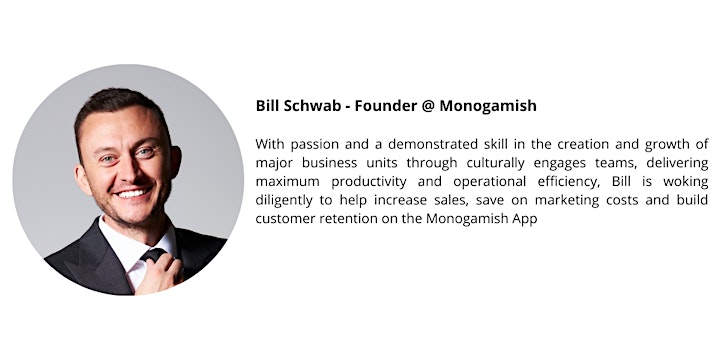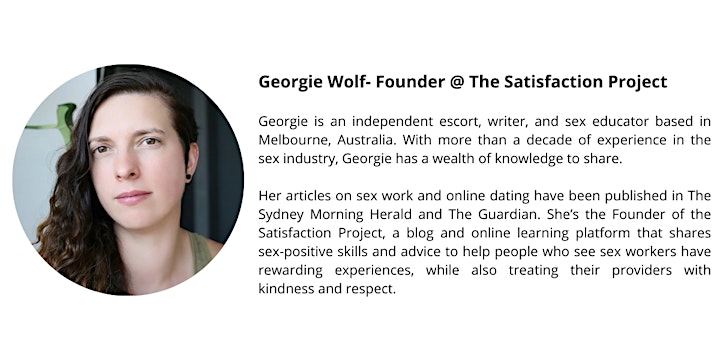 Emcee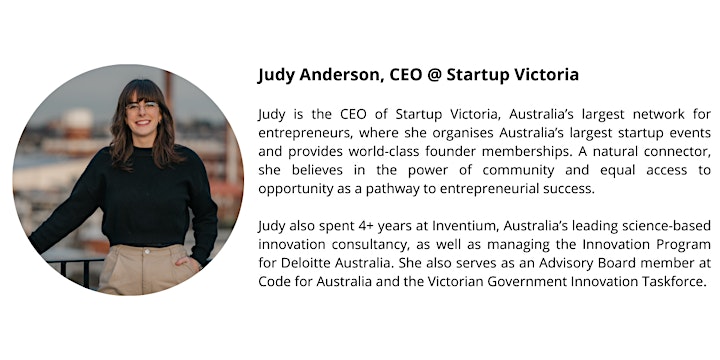 Event Sponsors
LaunchVic
LaunchVic is Victoria's startup development agency. LaunchVic invests in organisations and projects that empower entrepreneurs to scale innovative companies and deliver new industry benefits to the Victorian economy.

________________________________________________________________________________________________
Event terms and conditions
We will announce the format of our events in line with COVID-19 restrictions 2 weeks before the event is due to take place.
All attendees to Startup Victoria's event must comply to our Startup Victoria Events Code of Conduct.
All Startup Victoria events are 18+.
WARNING - This event is intended to showcase startups involved in the love and sex technology space. The subject matter means that the event will likely contain or refer to sexually oriented adult material, products, or activities. If you are not yet 18, or if adult material offends you, this might not be the event for you.
Organiser of Pitch Night: Love and SexTech