Description
Calling all founders!
This September Startup Victoria will be partnering with Giant Leap to find four impact startups who fuse profit with purpose.

We're looking for founders to pitch on the night across industries including: healthtech, edtech, agtech, cleantech, fintech, and HR tech. If this sounds like you or someone you know, we'd love you to get in touch.
'Impact startups' are commercially minded businesses driving positive social or environmental change, such as:
If you want to put your startup in front of a panel of VCs, industry experts, and a great supportive crowd of engineers, designers, marketers and fellow entrepreneurs, this is for you.
Applications are now closed. Stay tuned via our newsletter to find out who will be pitching!
To come and support the startups selected for the night, please register a ticket.
We look forward to seeing you there!

Did you know?
Businesses that do good, do better. 66% of consumers are willing to spend more on a product if it comes from a sustainable brand. This number is even higher for Millennials with 73% indicating a similar preference. [1]
With an estimated intergenerational wealth transfer to Millennials of $59 trillion over the coming years [2], the time is now for impact businesses!
[1] AC Nielsen 2015, Consumer goods brands that demonstrate commitment to sustainability outperform
[2] Boston College Center on Wealth and Philanthropy
Prize Package:
Austrade: Participation in the Landing Pads program at a location of your choice (Singapore, Berlin, Tel Aviv, San Francisco, Shanghai)

AWS: $5,000 AWS Credit to the winner and $1,000 AWS Credit to finalists

Bravo: 1 x half day User Experience (UX) Design Workshop valued at $1500

Crazy Domains: 1 x hour consultation with a web expert and free comprehensive website health check, valued at $279

Coglan Duffy & Co: 1 x hour of free legal advice

Connect Labs: $4000 worth sales and marketing technology audit for your startup to get found, get leads and get customers

Deskworx: 2 x 1 month of coworking with a dedicated desk

General Assembly: $500 credit for classes & workshops with a 6-month validity
Inspire9: 2 x full time subscription for 1 month
Law Squared: $2500 credit to use the Cubed by Law Squared platform
Northraine: 10 hours x machine learning training and consultation
Prime Financial: 4hours x consultation for winner and 2hours x consultation for finalists

SendGrid: $5,000 credit to winner and $3,000 credit to finalists
Stripe: $50,000 of volume waived of Stripe fees
SquarePeg Capital: 30mins x consultation with the team
---
Judges: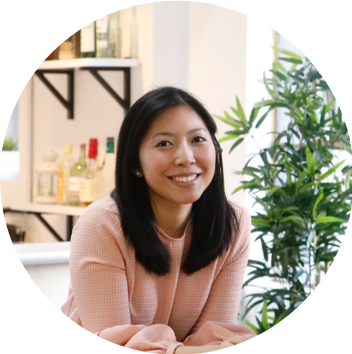 Audrey Khaing-Jones
Audrey is the Co-founder & COO of GlamCorner - Australia's largest online designer fashion rental business. In 2012, Audrey and her husband Dean set out on a mission to revolutionise the way Australian women think about their wardrobes by harnessing the power of the sharing economy to provide a platform that allowed their customers to borrow clothing on-demand and simply return it after use. The company they built now employs over 60 people and processes 15-20 tonnes of shared clothing per month.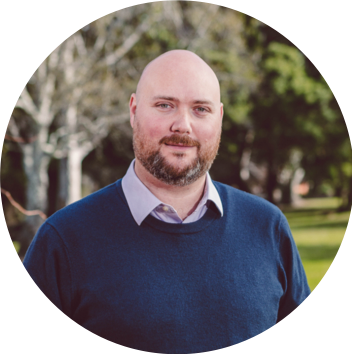 Adam Milgrom
Adam is an angel investor and Venture Partner of Giant Leap Venture Capital Fund. He has investments in Spriggy, Brighte, FutureSuper, Ethic, FriendTheory, YourGrocer and many more local and international startups.
Adam is committed to making a positive impact and has combined his interest in technology with the desire to work on projects which accelerate us towards a better future with a particular focus on Health, Education, Equality, Energy and Waste.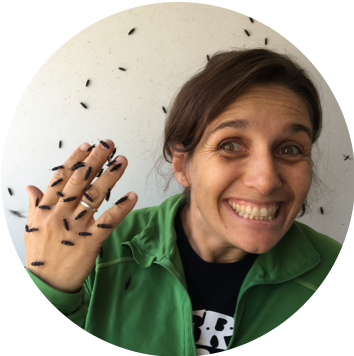 Olympia Yarger
Olympia is a farmer, innovator and a leader in insect farming in Australia. She's the Founder and CEO of insect farm Goterra, a company that manages food waste and creates livestock feed, using robotic, modular insect farms. She's also the founding Director and Chair of the Insect Protein Association of Australia. Hermetia olympiae, a species of fly discovered in the Daintree rainforest in 2018 was named after Olympia.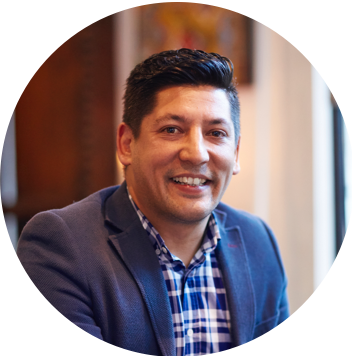 Daniel Madhavan

Dan is the CEO of Impact Investment Group, a leading Australian impact investment funds manager. The IIG mission is to shift capital towards investments that blend financial returns with deep social and environmental impact, and to lead by example in using all of its resources to create the world we want to live in.
Dan joined IIG in 2017 after almost three years serving as the founding CEO of Impact Investing Australia, an independent non-profit organisation dedicated to growing and developing impact investing as a field and ecosystem. Previously, he had a distinguished 12-year career at JB Were and Goldman Sachs JB Were, where he served in a variety of roles including as Acting CEO, Chief Operating Officer and Head of NSW.
In addition to his executive experience Dan is Chair of YGAP, a non-profit organization supporting impact entrepreneurs in developing countries, and is a Director of Sanfilippo Childrens Foundation.
Guest Speaker: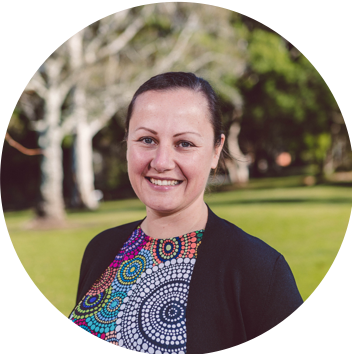 Kirstin Hunter
Kirstin is the Managing Director of Future Super, Australia's first fossil fuel free superannuation fund.
Kirstin is passionate about democratising Australia's clean energy revolution by empowering Australians to use their savings to create a fairer, brighter, renewable energy powered future.
Kirstin co-founded the Start-up COO Forum – a regular experience-sharing network of operations professionals working in start-ups, designed to improve skills and strengthen Australia's start-up ecosystem. Previously she founded Aussie Babywearers 4 Refugees to donate much-needed baby carriers to refugees fleeing the Syrian crisis in 2015.
A highly experienced management consultant, Kirstin has advised some of the largest companies and charities in Australia and Canada. Her expertise includes technology-driven transformation, organisational design, due diligence and productivity improvement in financial services, telecommunications and private equity. Previously she worked in legal project finance and litigation as a lawyer at Freehills.
Kirstin is a sought-after mentor, facilitator and panellist, specialising in topics of strategic planning, women and leadership, confidence, flexible working, and gender parity.
---
Major Supporter: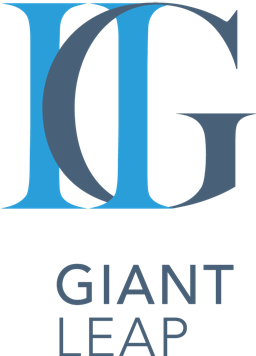 Giant Leap is Australia's first venture capital fund that is 100% dedicated to investing in impact startups – rapidly scalable businesses that blend financial returns with real and measurable social and environmental benefits.
Giant Leap is actively deploying capital into commercial, scalable startups that are committed to creating a better world. The Giant Leap team is made up of experienced investors, founders and commercial advisors with an extensive cross-sector network to create new pathways for global growth. We are founder friendly and committed to helping startups scale their businesses and, in turn, scale their impact.
Giant Leap is backed by the Impact Investment Group, a leading Australian funds manager whose mission is to shift capital towards investments that blend financial returns with deep social and environmental impact. Impact Investment Group has over $750 million in assets under management across commercial real estate, renewable energy infrastructure and venture capital.
We believe that investing in businesses that do good, is simply good business.
Venue Partner:

LaunchVic is leading the development of a globally-connected startup ecosystem.
With the help of startup founders, entrepreneurs and investors, corporates and universities, we aim to build a startup ecosystem that can strengthen the economy, encourage more people to work with and for startups, and represent all Victorians.
Our focus lies in the areas of funding, community building and global recognition for the Victorian startup ecosystem.
Official Event Staffing Provider:

Weploy is creating an empowered and fearless workforce and building the world's best community of on-demand short-term office support staff.
---
Photos and video may be taken at the event and may be used for promotional purposes. Your attendance at this event is considered as implied consent for the use of these photographs for these purposes.
All attendees to Startup Victoria's event must comply to our Startup Victoria Events Code of Conduct.