Description
Diversity is the key to success and diverse leadership yeilds better business performance. Australia is one of the most ethnically diverse country in the world, and our startups should be the same. Here in Victoria, we want to challenge the norm and lead by embracing diversity in our startups - starting from the top.
The Focus on Diversity:
Our focus on Diversity in May will profile and showcase both leaders and up-and-coming startups that are led by Women, Migrant and Aboriginal and Torres Strait Islander from any industries. Key criteria:
- Your startup has a focus on innovative product, service, business model or delivery model
- Your startup has to be founded by Women, Migrant or Aboriginal and Torres Strait Islander
- Your startup is technology enabled, or structured for scale
The Pitch Night:
Startup Victoria are proud to partner with LaunchVic to showcase 4 diverse startups, as they pitch to a panel of hand-picked, expert judges as well as our usual community of founders, startups, investors and more. They will also be pitching to win the Startup Victoria Prize Package below.
Timeline:
18 April - Applications open

15 May - Applications close

16 May - Shortlisted applicants announced

21 May - Pitch Training & Selection Session (for shortlisted applicants)

23 May - Top 4 Finalists announced

28 May - Pitch Night
To apply:
---
Prize Package:
Austrade: Participation in the Landing Pads program at a location of your choice (Singapore, Berlin, Tel Aviv, San Francisco, Shanghai)

AWS: $5,000 AWS Credit to the winner and $1,000 AWS Credit to finalists

Crazy Domains: 1 x hour consultation with a web expert and free comprehensive website health check, valued at $279

Coglan Duffy & Co: 1 x hour of free legal advice

Connect Labs: $4000 worth sales and marketing technology audit for your startup to get found, get leads and get customers

General Assembly: $1000 credit for classes & workshops, valid for 1 year.
Law Squared: $2500 credit to use the Cubed by Law Squared platform
Northraine: 10 hours x machine learning training and consultation

One Roof: 1 month flexi membership worth $370
Prime Financial: 4hours x consultation for winner and 2hours x consultation for finalists

SendGrid: $5,000 credit to winner and $3,000 credit to finalists
Stripe: $50,000 of volume waived of Stripe fees
SquarePeg Capital: 30mins x consultation with the team
---
Judges: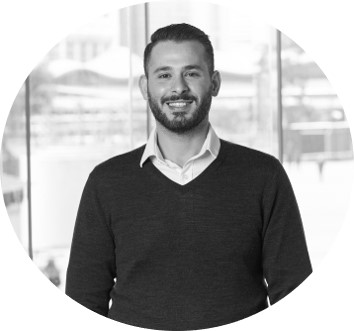 Aiman Hamdouna, Hatch Quarter
Aiman
is the founder and director of Hatch Quarter and an innovation consultant at Mo Works, he's an entrepreneur at heart with an eye for big ideas.
A Driven leader with a knack for problem-solving, productive ideation, and forward-thinking strategies
Aiman
has founded and invested in multiple businesses and startups and delivered a range of successful private and government projects.
Aiman
understands first-hand the positive impact of diversity and inclusion on innovation, making him passionate about ensuring there are networks and communities available to bridge the gap between local and international entrepreneurs.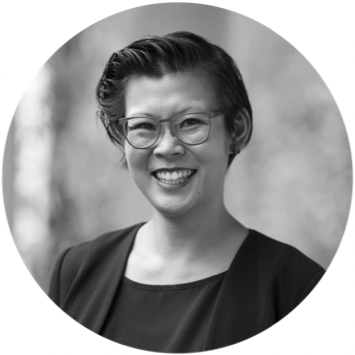 Rachel Yang, Giant Leap
Rachel is the Investment Manager at Giant Leap, a venture capital fund backing founders using business to drive positive social and environmental change across three themes: health and wellbeing, sustainable living, and empowering people.
Giant Leap is backed by the Impact Investment Group, a leading Australian funds manager whose mission is to shift capital towards impact Investments.
Rachel Is committed to helping founders from diverse backgrounds to access capital and scale their impact by leveraging her experience in management consulting, corporate finance and VC.
Rachel is also on the Board of the Catalyst Fun, Impact Investment Group's charitable foundation.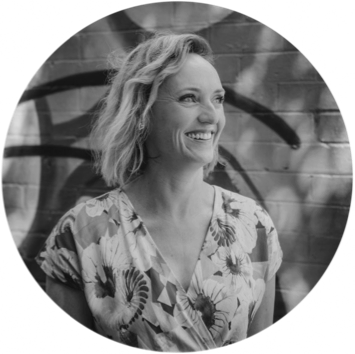 Jodie Imam, SBE Australia
Jodie Imam is passionate about helping businesses start and grow. Currently, she is the General Manager at SBE Australia, co-founder of Melbourne co-working space depo8, and mentor at Startmate.
depo8 is a community of creatives, startups, and entrepreneurs. Over the past seven years, Jodie has grown this community to include over 500 members.
During this time, Jodie's two-sided marketplace, Occasional Butler, was acquired by rival Airtasker.
At SBE Australia Jodie leads the team in supporting some of Australia's most innovative female leaders.
Before SBE Jodie was a mentor, lecturer, and co-leader of the Wade Inc accelerator program at the Wade Institute.
Prior to this Jodie spend nine years as the General Manager for leading Australian fashing designer Leona Edmiston, where she oversaw strong business growth. As well as an Account Manager for Ericsson Australia and also for NCR Corporation in both Sydney and London.
Jodie has a Bachelor of Commerce (Marketing) from the University of Western Sydney and a Post Graduate Diploma of Finance from the Macquarie Graduate School of Management.
Jodie is happily married and a Mother of three young children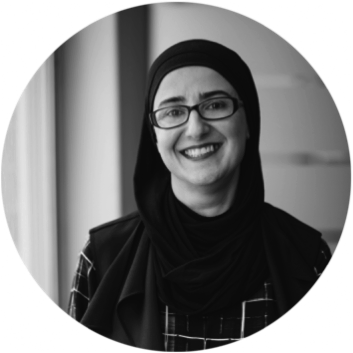 Sam Haouchar, Sistrv8
Sam has extensive intrapreneurial experiences in large organisations to innovate across the supply chain and working with emerging migrant/refugees' entrepreneurs through the Cultov8 program.
Believing that entrepreneurship empowers communities, Sam is using her experiences as a Muslim women entrepreneur to empower women. Her current venture, Sistrv8 with co-founder Aisha Dani,
was born out of the frustration experienced by Muslim women who have additional barriers to establishing, scaling up and investing their entrepreneurial endeavors.
---
Major Partners:

LaunchVic is leading the development of a globally-connected startup ecosystem.
With the help of startup founders, entrepreneurs and investors, corporates and universities, we aim to build a startup ecosystem that can strengthen the economy, encourage more people to work with and for startups, and represent all Victorians.
Our focus lies in the areas of funding, community building and global recognition for the Victorian startup ecosystem.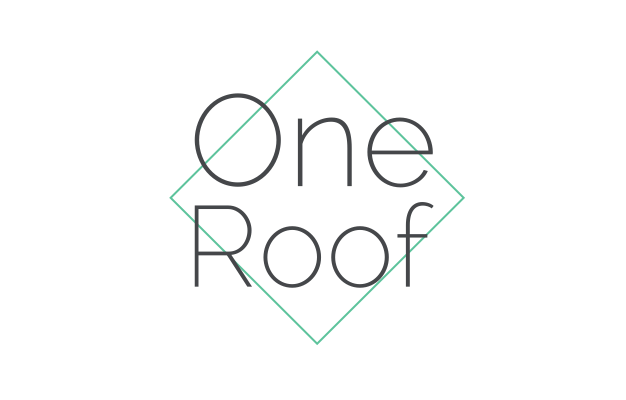 One Roof is a B Corp certified Melbourne based co-working hub that exists to provide everything women-led businesses and startups need to succeed under one roof. Recently voted top 5 female centric co-working spaces in the world, One Roof is home to 85+ businesses and hosts on average 4 events every week. It is a stylish, bright and creative space adorned with hanging planters, murals of women's faces and colourful modernist furniture. By establishing co-working hubs, forging a supportive community and offering business support One Roof is on a mission to be the driving force that puts Australia on the map as the number one destination in the world to be a female entrepreneur. When you become a member of One Roof you join an entire community and thefriendly staff take time to know you and your business needs and ensure you have everything you need to thrive under one roof.
Official Event Staffing Provider:

Weploy is creating an empowered and fearless workforce and building the world's best community of on-demand short-term office support staff.
---
Photos and video may be taken at the event and may be used for promotional purposes. Your attendance at this event is considered as implied consent for the use of these photographs for these purposes.