Jump on board, wear your best costume. The crew is ready to depart!
About this event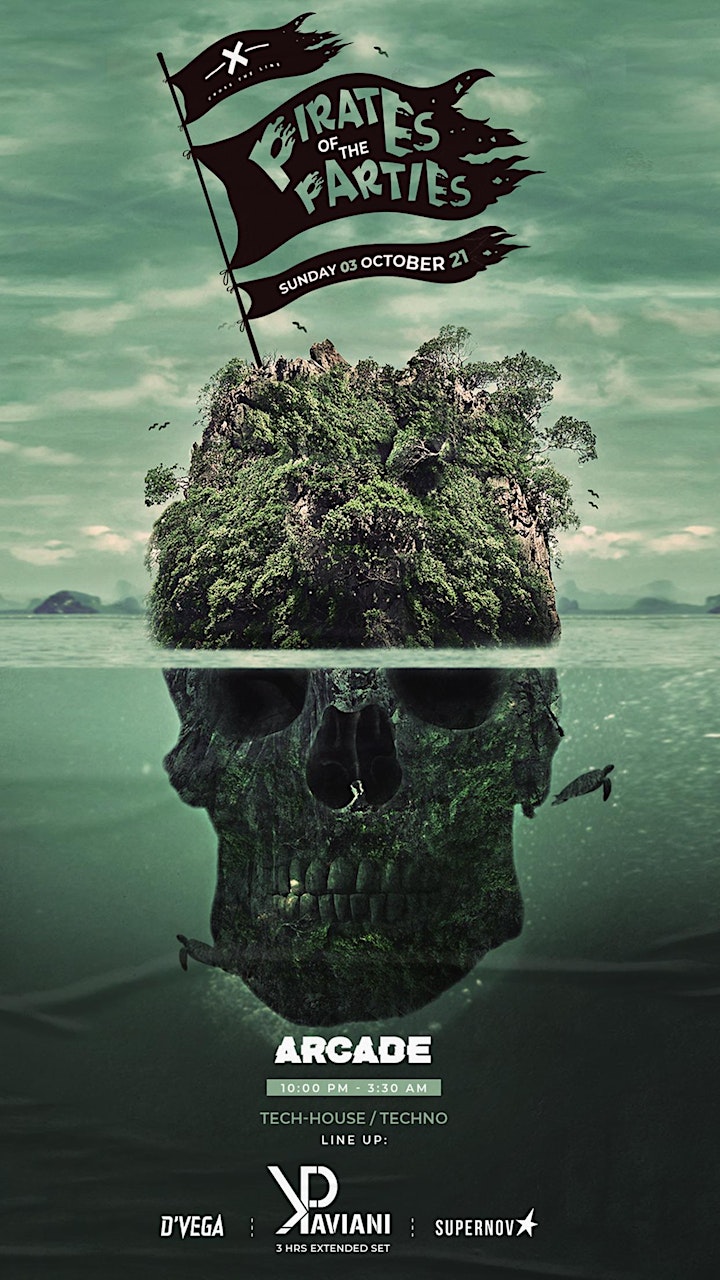 ➖✖➖
CROSS THE LINE is proud to present the next show:
☠🦜☠
PIRATES OF THE PARTIES
➡️ Join us for the Queen's birthday long week end:
a party in the Carribean is where we will head to... Pirates what we will be.
And only rationality could make us feel like we belong to this era.
➡️ Our artists, our vibe will take you to a memorable journey immersed into hooks, parrots and... Stormy oceans!
✒
"This is either madness, or brilliance."
"It's remarkable how often those two traits coincide."
📅 Sunday 3rd October 2021
🕙 10pm - 3.30am
📍 Arcade - Surfers Paradise
🎶 Tech-House/ Techno
🎧 Kevin Paviani / Supernova / D'Vega
🤹🏻 PULSE entertainment