Live Clean Collective community WALK FOR WELLNESS.
About this event
Park and meet at the middle of Silver Road (see pin). Leaving Silver road at 9am. One hour stop for lunch at Stirling BYO or cafe. This is a free community event and Live Clean Collective will not be liable for any injuries, losses and/or damages in connection with the event. You attend strictly at your own risk.
You can choose to do a shorter walk to Bridgewater, Stirling or Eagle on the Hill. It's not a race or a competition. Just go as far as you like. You may find though, that when in nature, and with a BEAUTIFUL group of chatter boxes you'll be at Beaumont before you know it!
Chose to walk as much or as little of the trail as you want. Walk at your own pace. It's not a race just a beautiful morning of exercise in the hills with our Live Clean community.
Bring your husbands, partners, kids, parents, friends, work colleagues. EVERYONE WELCOME. Feel free to share 
About the Walking Trail
Download printable maps here https://www.walkingsa.org.au/walk/find-a-place-to-walk/pioneer-womens-trail-verdun-to-beaumont/
At approximately 22km long, the Pioneer Women's Trail is designed for walkers mainly following country roads, laneways and bush tracks through a delightful section of the Adelaide Hills with historic homes, deciduous trees and native bushland.
The Pioneer Women's Trail honours the early European settlers from Hahndorf who supplied Adelaide with fresh produce at a time when most foodstuffs had to be imported into South Australia.
From 1838, when the South Australia colony was just two years old, Lutheran refugees from Prussia had settled in the Adelaide Hills forming the village of Hahndorf. Women and girls carrying baskets of vegetables and dairy products on their backs, or on yokes across their shoulders, left the village at midnight to walk the rough bush track to Adelaide 35 km away.
At about 4.00 am the women reached a stream in the foothills near Beaumont which became a favourite place to rest, wash their sore feet and tidy themselves before walking into Adelaide to hawk their wares. Their load on the homeward journey contained sewing thread, needles, sugar, tea, some tobacco for the menfolk and two bricks each for building the new church in Hahndorf. As more villages were established in the hills, their inhabitants also followed the Trail with goods on their backs. This manner of provisioning Adelaide continued until the late 1850s.
Hahndorf to Verdun
The trail between Silver Road, Verdun, and Hahndorf is not marked. Completion of this section awaits the provision of a safe pedestrian crossing over the Onkaparinga River.
Verdun to Bridgewater
From Silver Road near Verdun the trail climbs a pleasant country road and then onto the road verge on the south side of Mt Barker Road. Turn into Oak Road and again at Osterley Avenue where Cox Creek is followed to Bridgewater Oval, then under the bridge to the Lions Park and past the historic Old Bridgewater Mill.
Bridgewater to Stirling
The freeway underpass leads to Mt George Conservation Park and picnic area and then through Mt Lofty Golf Course to the Old Carey Gully Road. Here we leave the Heysen Trail and follow Old Carey Gully Road over the South Eastern Freeway bridge to Old Mt Barker Road, and along local streets to Pomona Road which leads to the centre of Stirling township.
Stirling to Crafers
Steamroller Park in Stirling is ideal for a rest, before continuing to Crafers along a nearby local laneway at the north-western corner of Mt Barker Road and Avenue Road.
Crafers to Beaumont
At the Crafers Interchange, use the pedestrian crossings to join the bikeway to Shurdington Road. In Cleland Conservation Park the trail follows the Beela and Mireen Tracks and exits near the Bullock Track. The Bullock Track leads to Mt Osmond Recreation Park. After the Mt Osmond Golf Course join a walking track contouring down the hills face with good views of Adelaide and surrounding suburbs, to Brock Reserve on Dashwood Road, near Glynburn Road and Beaumont House.
DISCLAIMER - This is a free community event and Live Clean Collective will not be liable for any injuries, losses and/or damages in connection with the event. You attend strictly at your own risk. Please read the Walking SA disclaimer - https://www.walkingsa.org.au/disclaimer/As with all outdoor activities, ensure you are well prepared and equipped for possible risks - https://www.walkingsa.org.au/walk/risk-management-and-safety/ 
When hiking always carry a map, basic first aid, sufficient water (2-3L per day) and let someone know of your intentions. Walking, hiking and bushwalking present a risk of danger, inconvenience and injury (including serious injury) and death can occur from activities described on the SA website.You will be asked to sign a disclaimer before the walk.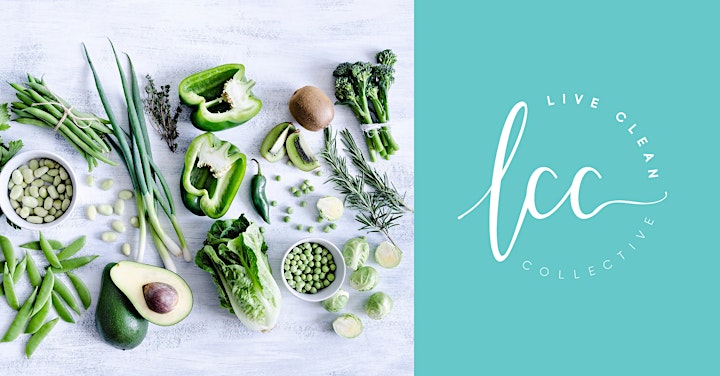 Organiser of PIONEER WOMEN'S TRAIL WALK
Live Clean Collective is a community of Certified Integrative Nutrition Health Coaches and a variety of other wellness practitioners committed to teaching simple and sustainable principles of clean living. We come from a variety of professional backgrounds but all share the same passion for health and well-being. Our goal is to inspire a 'better way' model of health - to educate and empower you to implement and sustain lifestyle and behaviour changes to achieve your own personal wellness goals.