Description
Planning to Grow your Business?

Network with Pinnacle Networking Group
Breakfast
Wednesday 6.45am for 7.00am start - 8.30am
The Deck at Regatta Point
Barrine Drive
Parkes ACT 2600

Over the past 12 months, the Pinnacle Networking Group have passed over $850,000 worth of closed business amongst its members. This has resulted from more than 740 referrals being passed between members and their extended networks along with over 840 one-to-ones helping to get to know each other's businesses.
Bring along 30-50 business cards.
---
Our speaker for Wednesday 16th May is Dr Garritt Lam from the Canberra Spine Centre.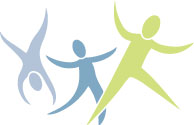 Dr Lam will be taking us through some case studies illustrating some of the challenges we face and the chiropractic solutions available from the Canberra Spine Centre.
Coming up...

23/05/18 - Steve Lowe from One Agency Kippax
30/05/18 - Katherine Stapels from Chamberlains Law Firm

---
Registration is required before the event ensure our catering is booked for the correct number of attendees. If for any reason the event is cancelled registrants will be notified and refunded.