This is a not-for-profit open forum community seminar presented by distinguished professionals in their field of expertise embodying health.
About this event
Dr David Johnson MBBS FRACS
Brain and Spinal Neurosurgeon, Olympic Weightlifting Coach, NeuroHAB Functional Movement Therapist.
Dr David Johnson works full time in clinical neurosurgical practice at St Andrews Hospital and is the founding partner of The Functional Movement Training Centre. His area of sub-specialisation is spine surgery and spine pain rehabilitation. He has established multidisciplinary spinal practices in Queensland and pioneered a paradigm shift clinical model describing the "Disease of Movement Dysfunction" as the root cause for musculoskeletal pain. In tonight's seminar Dr Johnson will discuss why we have a growing epidemic of musculoskeletal pain with an emphasis on back pain, which remains one of the leading causes of disability globally.

Dr Kevin Lee MBBS, MHS, FRACP
Endocrinologist specialising in diabetes.
Dr Kevin Lee is a practicing specialist physician with a subspecialty in endocrinology and diabetes. Get ready for the end of some of the most sought out diet myths and the beginning of some robust science based nutritional foundations to set you up for lifelong health. Being healthy should not be complicated.

Dr Jon-Paul Khoo MBBS MPH IFAPA AMA(M) FRANZCP
Psychiatrist.
Dr Khoo is a distinguished Brisbane psychiatrist at the Toowong specialist clinic. Having previously worked in clinical and management roles within the public and private health sectors across Queensland. In a world where our brains are constantly 'wired', it is crucial to take some time and 'disconnect'. Learn how to fortify your daily life with a better understanding of stress and how it effects your health.

Dr Oliver Rawashdeh
Neuroscientist University of Queensland, specialising in Circadian Biology
Dr Rawashdeh is fascinated by the circadian rhythm. Our biological clock. Unfortunately the advancement of technology and modern life style force us to fight our clock on a daily basis. Dr Rawashdeh's research is dedicated to understanding the interactions between our environment and the circadian rhythm.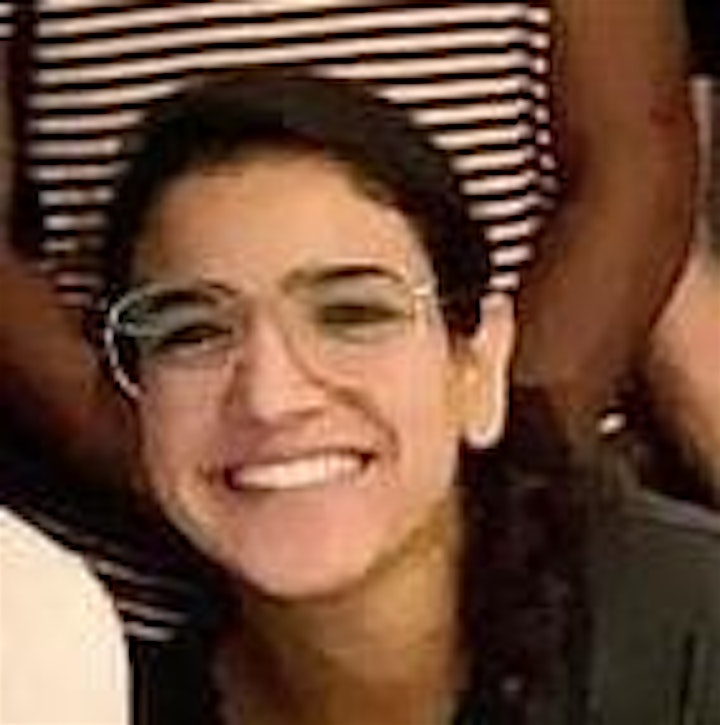 Ms Lea Abdulkhalek
Lea became interested in CrossFit because of its strong focus on Functional Movement and Nutrition. Also as a 2nd year Medical Student at the University of Queensland, Lea realised how these two factors became central to her own health, yet were rarely if ever discussed in her modern medical training. In a world where filtering through reliable science is becoming increasingly difficult, she believes it is vital that the next generation of health care professionals be more aware of the evidence-based science surrounding sleep – nutrition – exercise and stress, critical in the management of some of today's leading diseases, including a pandemic that has been looming over us well before COVID-19: Diabetes, Obesity and musculoskeletal disease.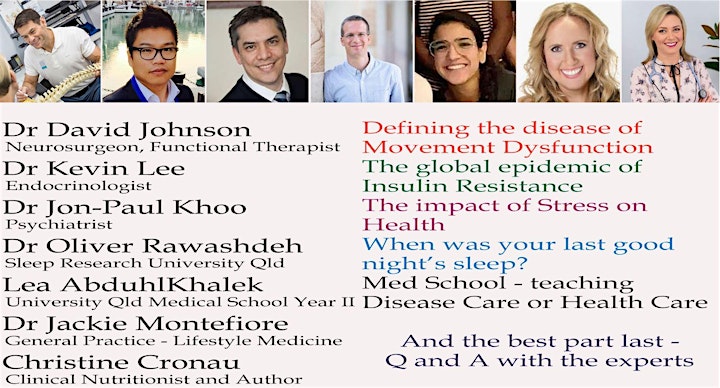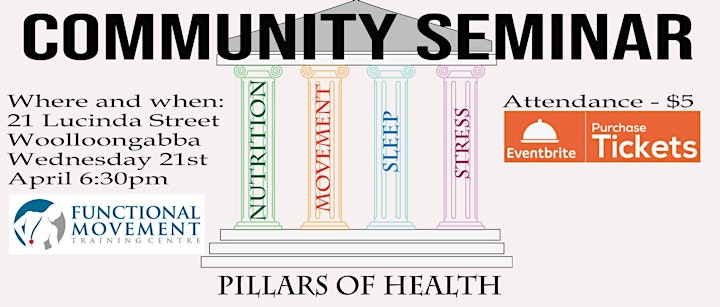 Please purchase your ticket(s) for the nominal fee of $5 through Eventbrite. If you have any enquiries please get in contact with Joanne by email : info@fmtc.com.au
or mobile 0410407717
We look forward to seeing you on the night.