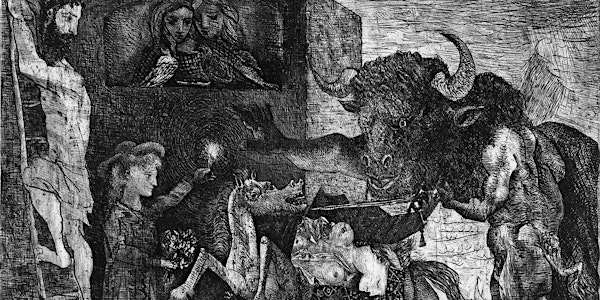 Picasso and the Minotaur: A Chapter in Modern Mythmaking
Event Information
Location
AAIA Boardroom, Centre for Classical and Near Eastern Studies of Australia
Room 480 - Level 4
The Madsen Building
The University of Sydney, NSW 2006
Australia
Refund policy
Refunds up to 1 day before event
Eventbrite's fee is nonrefundable.
Description
AAIA Visiting Professor 2019: Clemente Marconi
Picasso and the Minotaur: A Chapter in Modern Mythmaking.
The famed Spanish artist, Pablo Picasso, engaged strongly with Greek and Roman mythology and art. Part of a larger project concerning the reception of Greek art and myth by twentieth-century artists, this lecture focuses on the work of Pablo Picasso, particularly his creative engagement with Greek and Roman mythology. In the first part, I discuss Picasso's engagement over the years with Greek and Roman art, including his artistic training in Spain, his early years as a modernist artist in Paris, his "second classical period" of 1917–1925, and his graphic art of the 1930s, such as the Vollard Suite. In the second part, I start exploring Picasso's graphic work dedicated to the Minotaur theme. After a discussion of the Minotaur myth in Greek and Roman antiquity and its post-antique reception, particularly by artists, I focus on three specific works by Picasso: the cover of the initial issue of the Surrealist review Minotaure, the series of plates dedicated to the Minotaur theme in the Suite Vollard, and finally the Minotauromachy, an etching that stands as one of Picasso's masterpieces among his classicizing oeuvre. Under consideration are the works themselves and their interpretation as much as Picasso's sources of inspiration, including the particular fascination of early twentieth-century European culture with Crete and Minoan civilization, thanks to the discoveries in Knossos by Sir Arthur Evans, and Picasso's personal interest in the Minotaur's human, all too human side.
*Feature image: La Minotauromachie VII, 1935. Photograph: © 2017 Estate of Pablo Picasso

About Professor Clemente Marconi:
The 2019 AAIA Visiting Professor, Clemente Marconi, is the James R. McCredie Professor in the History of Greek Art and Archaeology at the Institute of Fine Arts of New York University and is Professor of Classical Archaeology at the Università degli Studi in Milan.
Professor Marconi was educated at the University of Rome La Sapienza and at the Scuola Normale Superiore in Pisa. His main research interests are ancient Greek and Roman art and archaeology, with a focus on Greek art and architecture of the Archaic and Classical periods.
Since 2006, Professor Marconi directs the Institute of Fine Art–NYU's excavations on the acropolis of Selinunte in Sicily.
Professor Marconi has published extensively on a very wide range of themes relating to Greek and Roman art and architecture.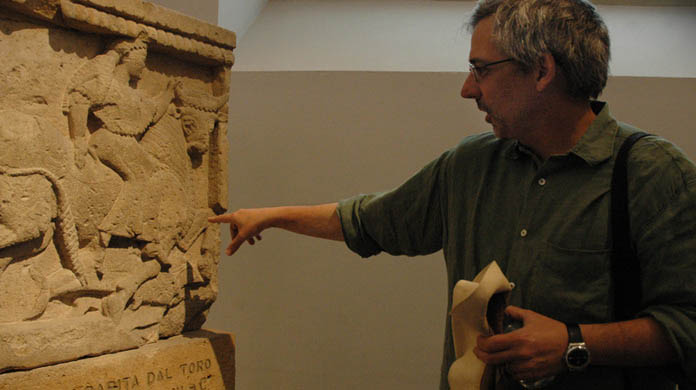 Centre for Classical and Near eastern Studies of Australia, Level 4, Madsen Building, University of Sydney.

Date and time
Location
AAIA Boardroom, Centre for Classical and Near Eastern Studies of Australia
Room 480 - Level 4
The Madsen Building
The University of Sydney, NSW 2006
Australia
Refund policy
Refunds up to 1 day before event
Eventbrite's fee is nonrefundable.