Description
Join us at Balmain Library for the opening of #photoaday Cuba - a collection of travel photographs by local resident Bronwyn Richens.
Cuba is the flavour of the month in travel destinations right now. As it opens up to the world, and US restrictions relax, we all feel a sense of wanting to see it, experience it, before the rest of the world arrives.
From the minute we announced our travel plans, we were inundated with questions and curiosity. We had our own expectations and assumptions. Cuba met and confounded them all!
My Instagram photos of our time in Cuba have been attracting worldwide attention and comment all year. People want to know what it's like there now, after 60 years of socialism. They want to know about the old cars, the colourful buildings, the music and the people.
My photos capture the light and shadow, the vibrancy and decay, the new and the old. Each scene stands on its own; an image captured in time. Together they tell my story of travelling through Cuba.
Free event - All welcome - Light refreshments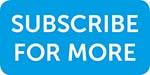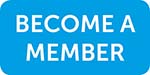 Photo and video consent information.