Philosophy Talks - Human Rights, Inequality and the Rise of Neoliberalism
Description
In 2015, human rights lawyer Philip Alston, the newly appointed 'UN Special Rapporteur for Extreme Poverty' issued a "clarion call" to the human rights movement.
Major human rights organisations like Amnesty International and Human Rights Watch have been reluctant to factor questions of distribution and resources into their advocacy, he charged, and consequently the deep structures that perpetuate inequality have been left untouched. Jessica Whyte, Senior Lecturer from Western Sydney University, will explore the reasons for this marginalisation.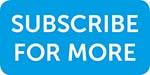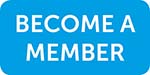 Photo and video consent information.
Inner West Council is strongly committed to ensuring people with a disability have equal opportunity to take part in local activities and have fair access to Council and community programs, services and resources. All Marrickville Library branches have step free entry, though please note there is no accessible toilet at Stanmore Library.