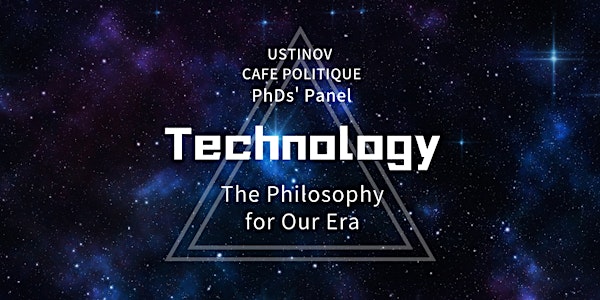 PhDs' Panel — 'Technology: The Philosophy for Our Era'
PhDs' Panel — 'Technology: The Philosophy for Our Era'
About this event
17:30-18:30 pm on 8 December 2021 (Wednesday), Ustinov Café Politique is holding the first PhDs' Panel (online) on 'Technology: The Philosophy for Our Era'. This event discusses how technology innovation has challenged existing law and policy, and how the development of technology is shaping the law and policy. It aims at debating whether technology is the underlying philosophy of our era that determines the world order. Most inspirationally, this is the first PhDs' Panel held by Café Politique where the speakers are PhD Candidates at Durham University.
Guest speakers and presentation topics are:
1. Mr Harsh Bajpai: PhD Candidate at Durham Law School; 'The political economy of cybersecurity'.
2. Ms Shuwan Cao: PhD Candidate at Durham Law School; 'Overview of private life protection in data protection'.
The procedure will be: (1) 10-15min presentation from each speaker; (2) an open discussion session between the host, speakers, and the audience (including Q&A and comments).
Please register using Durham University e-mail accounts.
Organiser of PhDs' Panel — 'Technology: The Philosophy for Our Era'