On the 12th of December come join the PetStock Pawsitivity Picnic for yummy food, great company, and the chance to win raffle prizes!
About this Event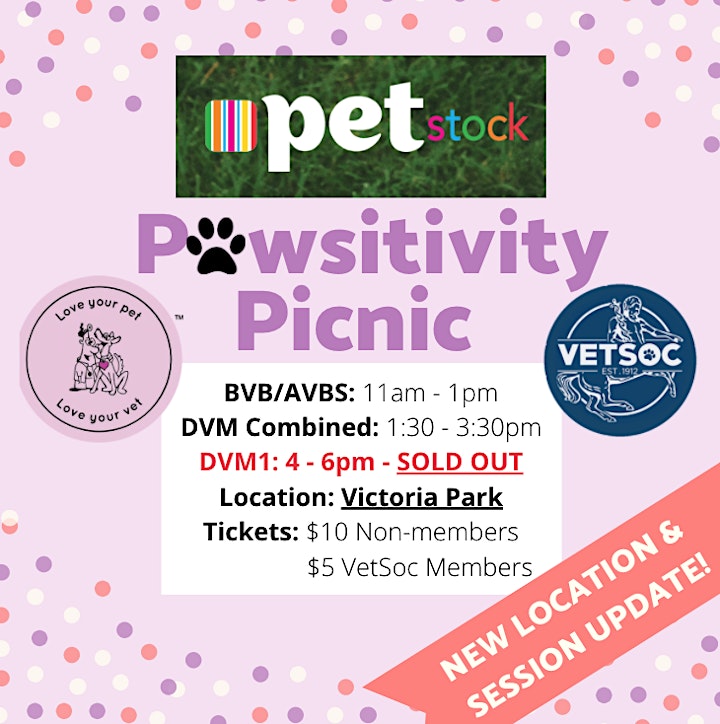 *We recommend that immunocompromised individuals do not attend the event.
*We encourage the use of private transport options in order to get to the event.
*If you choose to use public transport, we encourage everyone to follow government suggestions regarding the use of public transport if they choose to use public transport to get to the event. Please visit the following link to read the latest information on COVID safe travel: https://transportnsw.info/covid-19/covid-19-safer-travel-guidance
By purchasing a ticket to this event, you agree to the following:
- You are not experiencing any signs and symptoms of COVID-19 such as fever and other flu-like symptoms.
- You have not been in contact with anyone that is a confirmed case of COVID-19.
- You have not returned from Victoria or overseas in the last 14 days.
- You have not been to any COVID-19 hotspots in New South Wales in the past 14 days. A link for an up-to-date list of COVID-19 case locations is provided here: https://www.nsw.gov.au/covid-19/latest-news-and-updates