Sales Have Ended
Ticket sales have ended
If you have missed out on this event, phone us to see if there are any seats left or visit the www.gitp.com.au for upcoming events
Sales Have Ended
Ticket sales have ended
If you have missed out on this event, phone us to see if there are any seats left or visit the www.gitp.com.au for upcoming events
Description
The world is changing.
The way we connect, the way we do business and the way we learn and keep up to date is changing at a pace we are struggling to keep up with.
How do we keep up?
You are invited to our Perth Chapter of GITP (Global Institute of Training and Presenting) and our Disruption Night.
All welcome! You do not have to be a member to enjoy our Professional Development events. Everyone is welcome to join the conversation and our expert speakers.
Join us for canapes at 6.30pm for a 7pm start on the Penthouse Floor at the Western Australian Club. Enjoy the stunning views across the river and Kings Park as you network and enjoy a drink at the bar before being seated for our presentations.
Introducing our Speakers for Disruption Night
Tricia Pye - Digital Disruption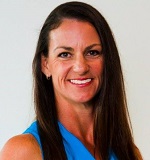 Tricia will discussing all things digital in easy to undertand language. Why do we need to understand Google and how the rules have changed.. What technology foundations are must haves in any business. How to stay up to date but not be overhwhelmed.. Trica is from the Tec Exec and will be visitng us from Sydney. We are lucky to have Tricia present to our members during her business travels. Tricia works with large organisations such as Telstra all the way through to solopreneurs to take the overwhelm out of their digital world.
Jenish Pandya - The Podcast Disruption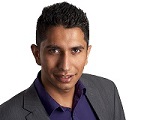 Is podcasting just a fad? Discover how podcasting is disrupting the training and presenting industry, what you should be doing about it and how you can become the "authority" in your industry through podcasting. Jenish will also share how podcasting can help you build strong relationships with influencers in your industry, increase visibility and credibility for you and your business and share tips to get you started. Jenish Pandya is a podcasting pro. He is the host of the key to authority Podcast and has interviewed some of Australia's best speaking identities. Jenish was a recent nominee for the WA young achiever awards.
Dr Troy Hendrickson - Global Business Disruption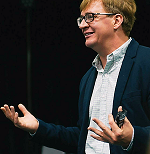 How the world is changing and can we keep up? Dr Troy Hendrickson travels the globe as a professional speaker and educator. During his travels he sees first hand the disuption of global business. Troy will share his observations about what happening out there and how you too can be a global disruptor. Troy in recent years was also the Director of the Master of Business Leadership program at the Curtin Graduate School of Business. Troy's presentations are always thought provoking and engaing and will leave you thinking about your global impact.
Maria West - Women in Mining Disruption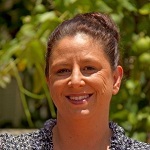 Maria will share how Women in WA are Disrupting the Mining Industry. Maria has been a learning and development professional for the past decade in the mining sector. She has been instrumental in raising the profiles of women in the mining industry through her many roles in L & D and is now helping our WA women to have a voice at global mining conferences. Maria will share some real examples of how our women in mining are kicking goals and disrupting the traditional norms of the industry.
We look forward to seeing you on June 28th with our GITP community. Come and join the conversation.
IF YOU ARE A GITP MEMBER - Remember to join us at the Speaking Practice at 5.30pm prior to the event
GITP provides support, development and community for purpose-driven presenters.
Please invite guests and share the event with your networks. The more we talk about disruption, the bigger impact we can make together.
2 other great events from GITP the same week are:
Digital Disruption and Business Foundations - Half Day Workshop with Tricia Pye June 29th 9am
https://www.eventbrite.com/e/are-you-in-technology-and-digital-marketing-overwhelm-tickets-34896500372

and
Authorship - Share or Sell Your Story - The business of a book with Paula Smith June 29th 1pm
https://www.eventbrite.com.au/e/authorship-sell-or-share-your-story-tickets-34876695134