Description
GeoRabble Perth
Georabble Returns to Perth on the 21st of August 2019.
SPEAKER LINEUP
Merindah Bairnsfather-Scott and Dion Fleming – Learnings from the Indigenous Mapping Workshop

Craig Carpenter – MAPSWA - We Want You!

Don Abbey - Dynamic Datums

Mehdi Ravanbaksh - Image to Insight


Peter Condon - Pole Top Fire Modelling
If you are interested in speaking, please contact perth@georabble.org.
EVENT DETAILS
Date: 21st August 2019
Time: Doors open at 5:30pm, the 'rabblin starts at 6pm.
Location: Universal Bar, 221 William St, Northbridge 6003
Format: Mixed bag of spatial goodness
Registration: Attendance is free, but for catering purposes we need you to register!
MORE DETAILS
What is GeoRabble?
GeoRabble is about celebrating the everyday challenges and triumphs of working with location. Everything from the mundane to the glamorous, unfiltered by professional bodies, government and private company agendas and industry politics.
Who is GeoRabble for?
Anyone who has anything to do with GeoTech, GeoDev, GeoBusiness, GeoTrends, GeoFutures, GeoPasts – you name it, as long as you're passionate and want to share your challenges, triumphs, frustrations and pride in the work that you do.
Please contact us if you'd like to be a part of sponsoring a future event.
The GeoRabble Rules:
1. Celebrate each other's triumphs
2. Respect each other's choice – no technology bigotry
3. No sales pitches – this includes services, software, data etc.
4. No company logos or 'about us' slides
5. Keep it short
Follow @georabble on twitter or use the hashtag #georabbleper to join the conversation.
We can't hold these events without the help of the greater Geocommunity! Please contact us if you'd like to be a part of sponsoring a future event or get involved in helping organise an event.
This event brought to you by the Perth GeoRabble team and sponsored by Georabble friends NGIS.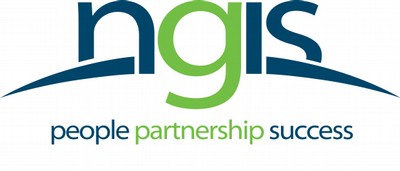 Organiser of Perth GeoRabble #23 - Rabbling On