Sales Have Ended
Registrations are closed
Registration has now closed. If you wish to join the wait list, please hit the green 'Register' button and submit your details - you will be notified if a place becomes available. Please contact us at: redi@deakin.edu.au if you have any further questions.
Sales Have Ended
Registrations are closed
Registration has now closed. If you wish to join the wait list, please hit the green 'Register' button and submit your details - you will be notified if a place becomes available. Please contact us at: redi@deakin.edu.au if you have any further questions.
Description
Perspectives on Theorising and Analysing Policy
Understanding different sociological approaches to theorising and analysing policy is valuable to most academics and master's and doctoral students. Even those not directly researching policy may be required to provide contextual information or a rationale for the study. Almost invariably these require some reference to policy, as do research grant applications and publications.
This Masterclass series, Perspectives on Theorising and Analysing Policy, is presented by members of the Education Governance and Policy strand of Deakin's strategic research centre Research for Education Impact (REDI). It offers postgraduate students, academics and interested members of the research community different approaches for theorising and analysing policy. While the examples are largely based in education the application of policy theorisation and analysis is highly relevant to other policy fields such as politics, development studies, humanities, the arts, science and health.
The workshop format of this Masterclass series facilitates interactive discussion between REDI members and participants, and those attending. Participants in the workshop are encouraged to bring their current projects to the session. The Masterclass Series is particularly relevant to postgraduate students.
Locations
Burwood Corporate Centre, 221 Burwood Hwy, Burwood VIC 3125
If you are unable to join us at Burwood Corporate Centre, REDI capacity building session will be hosted at the following campuses via virtual meeting point (VMP39322):
Geelong (Waurn Ponds) campus: Video Meeting Room ic1.108
Warrnambool campus: Video Meeting Room B3.18
Thursday, 21 June 2018 1.00-4.00pm
Studying power: Perspectives from Actor-Network Theory and Power-Topologies
Presented by Dr. Radhika Gorur and Dr. Steven Lewis
Power is central to studies of policy, governance and regulation. Power is also central to the study of how ideas travel, what counts as expertise and which kinds of knowledge are privileged. But how to study power and policy when policy sites are globalised, multi-scalar, heterogeneous and inter-related in complex ways? This Masterclass explores the methodological and conceptual tools of Actor-Network Theory (ANT) and of Power-Topologies, and the ways in which these theories may be deployed to study the networked and relational, or 'topological', nature of globalised education policy.
Drawing on their experience with these methodological approaches, Dr. Gorur and Dr. Lewis will elaborate on the affordances and limitations of these approaches and demonstrate how they deploy them in their own research. Students will have the opportunity to explore with the presenters how these theories might be deployed in their own current research. The aim is to engage in a productive dialogue regarding the role of power within contemporary studies of policy (e.g., the role of international discourses around school performance and accountability in shaping national schooling policy), and how matters of relation (i.e., networks, connections) can now matter as much as matters of location (i.e., geography). They will show how these particular methodological approaches can provide novel insights into the study of policy and make new questions (and perhaps even answers) possible.
Curious to learn more? Here are some suggested readings:
Topology
Allen, J. (2011). Topological twists: Power's shifting geographies. Dialogues in Human Geography, 1(3), 283-298. doi:10.1177/2043820611421546
Allen, J., & Cochrane, A. (2010). Assemblages of state power: Topological shifts in the organisation of government and politics. Antipode, 42(5), 1071-1089. doi:10.1111/j.1467-8330.2010.00794.x
Lewis, S. (2017a). Governing schooling through 'what works': The OECD's PISA for Schools. Journal of Education Policy, 32(3), 281-302. doi:10.1080/02680939.2016.1252855
Lewis, S. (2017b). Policy, philanthropy and profit: The OECD's PISA for Schools and new modes of heterarchical educational governance. Comparative Education, 1-20. doi:10.1080/03050068.2017.1327246
Lewis, S., Sellar, S., & Lingard, B. (2016). 'PISA for Schools': Topological rationality and new spaces of the OECD's global educational governance. Comparative Education Review, 60(1), 27-57. doi:10.1086/684458
Actor-Network Theory
Gorur, R. (2011). ANT on the PISA Trail: Following the Statistical Pursuit of Certainty. Educational Philosophy and Theory, 43(S1), 76-93.
Gorur, R. (2013). My School, My Market. Discourse: Studies in the Cultural Politics of Education, 34(2), 214-230.
Gorur, R. (2016). "Seeing like PISA: A Cautionary Tale about the Performativity of International Assessments." European Educational Research Journal. 15(5).
Law, J., (2008). Actor-Network Theory and Material Semiotics, in Turner, B.S., (ed.), The New Blackwell Companion to Social Theory, Oxford: Blackwell. 141-158
Mol, A., (2010) Actor-Network Theory: Sensitive terms and enduring tensions. Kölner Zeitschrift für Soziologie und Sozialpsychologie. Sonderheft. 50(1): 253-269
https://dare.uva.nl/search?identifier=75bbc661-0a89-475a-9eef-8c8c5a2e9904
Biographies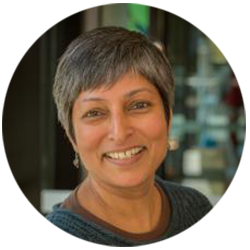 Dr. Radhika Gorur is a DECRA Fellow and Senior Lecturer at Deakin University, Australia, and a Director of the Laboratory for International Assessment Studies. Her research seeks to understand how some policy ideas cohere, stabilise, gain momentum, and make their way through the world. Critiquing contemporary practices of quantification and 'evidence-based policy' has been central to her research agenda. Using material-semiotic approaches, she has been developing a 'sociology of measurement and numbers' that makes explicit the instrumental and constitutive work of quantification and calculation in policy.
Dr. Gorur has 25 years of experience as a teacher and has held positions of leadership in schools in Nigeria, Oman, India and Australia. She holds a Master's degree in Curriculum and Teaching from Michigan State University and was awarded a PhD in education from the University of Melbourne in 2011. Dr Gorur has previously held research fellowships at the University of Melbourne and Victoria University. She has published widely on education policy, actor-network theory and sociology of measurement, focusing, in particular, on PISA, NAPLAN and My School. For the last three years, she had turned her attention to research on aid, development and education in the global south. She is currently researching the new accountability infrastructures and practices being mobilised by global policy networks in the Indo-Pacific, and specifically in India and Cambodia. This research is funded by a three-year grant from the Australian Research Council under the Discovery Early Career Researcher Award (DECRA).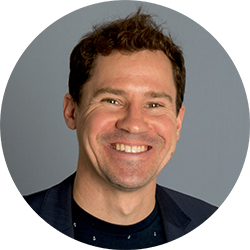 Dr. Steven Lewis is a Research Fellow at the Education Governance and Policy (EGP) group within the REDI (Research for Educational Impact) Centre of Deakin University. He completed his Ph.D. in the School of Education at The University of Queensland in 2016. This research focused on the development and effects of the OECD's PISA for Schools programme, as well as emergent spaces and relations of educational governance and policymaking more broadly. His research interests are concerned with new modes and forms of educational accountability and data; the education policy work of the OECD; and how these can shape the understanding and practice of education, at both school and schooling system levels. Dr. Lewis has over 12 years-experience as an educator, including six years as a high school mathematics and science teacher in Queensland, as well as six years as a university lecturer and researcher in Queensland, Kansas (USA) and Victoria. After working as a Research Fellow on several Australian Research Council-funded projects, based at The University of Queensland and the University of Melbourne, Dr. Lewis relocated to Deakin University to pursue a research-intensive trajectory as the Alfred Deakin Postdoctoral Research Fellow (2017–2019). He has published more than 20 journal articles and book chapters on how new global modes of standardised testing and data, and emergent forms of international schooling evidence, help reshape global education policymaking and governance, as well as local schooling practices, teachers' work and student learning.


Future masterclass
Thursday, 9 August 2018 Time 1.00-4.00pm
Bourdieu's Analytical Tools for understanding global/local policy fields and practice
Presented by: Dr Julie Rowlands, Dr Shaun Rawolle, Dr Andrew Skourdoumbis
If you have any questions about the Policy Masterclass please contact Jill Blackmore (jillb@deakin.edu.au) or REDI@deakin.edu.au. The REDI website will contain video recordings of each seminar and links to other events.