Join us for this 'Water Droplets - IWM in practice' session as we explore the complex water management issues facing African countries.
About this event
Did you miss out our first 'Water Droplets - Integrated Water Management in Practice' session? No worries, come join our second session on Integrated Water Management in Africa.
'Water Droplets - IWM in Practice' is a series of monthly interactive online sessions designed to profile issues and speakers in a way that helps to reveal what taking an integrated, multi-perspective approach means for water management. The series is hosted and curated by the International WaterCentre (IWC) and the IWC Alumni Network (IWCAN) and is targeted at anyone interested professionally in the issues, questions or topics addressed. Each session will provide an opportunity to listen and learn, and to meet and discuss. The sessions are about networking as well as being about raising awareness and learning.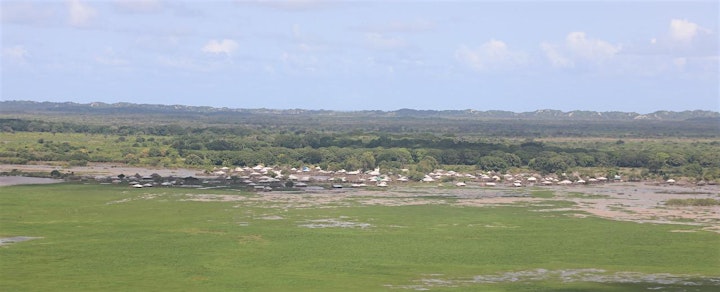 The world, especially the African continent is facing a set of complex interwoven challenges including climate change, poverty, water scarcity, population rise and food insecurity. How can we balance different interests and values in water management in the context of responding to these challenges? What governance arrangements can enable efficient, inclusive, and sustainable water use?
In this second 'Water Droplet - IWM in practice' session we will look critically at several (successful) water related projects and initiatives from the field in Southern Africa and Kenya targeting respectively greater community and farmer involvement in water management. How well are these initiatives achieving their aims? What can we learn from these projects? How could they be up-scaled or improved?
Join us to meet, listen, discuss, and learn from a leading researcher and a leading practitioner in the area of integrated water management (IWM) in Africa.
First, we will hear from Prof Jamie Pittock, Professor in the Fenner School of Environment and Society at The Australian National University (ANU) and how he and his team were involved in the rebooting of smallholder irrigation schemes by including soil monitoring tools and agricultural innovation platforms in Southern Africa, leading to increased profitability, farmers' empowerment, improved equity and social learning and innovation opportunities.
Secondly, we will learn from Kennedy Odyango (natural resource management consultant) about inclusivity in IWM decision-making and delve into the impacts, successes, and pitfalls of community engagement in the Mara River Basin in Kenya.
After the presentations we will facilitate a discussion and enable participants (you) to ask questions. Finally, we will finish off the event with an open networking session, an excellent opportunity to meet water professionals from all around the globe.

Organiser of Perspectives on Integrated Water Management in Africa
Based in Brisbane, Australia, we were founded with the vision of harnessing the diverse expertise of the world's leading water professionals, to educate and empower individuals, communities and organisations, to change the way people think about and address complex water management issues.
Tackling complex water challenges
Since our inception, we have grown to become a key player in the global water sector and an important feature of the Australian 'water landscape'. We play a central role in stimulating and brokering relationships between Australian and international academics, researchers and practitioners, to collectively strengthen integrated water management approaches to tackling complex water challenges.
Developing capabilities
We employ a diverse range of strategies, including education programs, training courses, capacity building projects and applied research projects, to develop the capabilities, skills and knowledge of individuals, communities and organisations across the world, to enable a better understanding and an improved use of integrated water management approaches.
Fostering a culture of collaboration
Fundamental to our success is our ability to work beyond institutional boundaries and to draw expertise from our global network. We draw from some of the world's best and most experienced researchers and practitioners, in relevant disciplines, to design solutions that address current and future water management challenges.
Since our beginnings we have worked tirelessly to foster a culture of collaboration between Australian and international researchers, educators, and practitioners, and to actively engage with leaders from local communities, governments, industry and non-government-organisations.
We are now supported by a global network of more than 170 partners and associates, providing a scope of expertise and experience rarely found in a single, water-dedicated organisation.
At the International WaterCentre, we believe tomorrow's solutions lie in effective leadership, capacity building and approaches to integrated water management. We are united by a strong sense of community, multidisciplinary approaches, ethical values and a desire to build capacity to manage change in the water sector and beyond.
MARK PASCOE – INTERNATIONAL WATERCENTRE, CEO