Work with a small group of professional peers to clarify your personal brand positioning, in one afternoon.
About this event
Work with Julissa and a small group of professional peers to clarify your personal brand positioning, in this afternoon workshop held in the intimate setting of Mello House.
Set aside 3 hours for expertly guided, focused work on your personal brand strategy, and enjoy a scrumptious afternoon tea and networking.
If you:
Know you are good at what you do, but aren't sure how to talk about your work with clarity and impact…
Are looking for that concise 'key sentence' that helps people to 'get' your work and its value, within seconds of meeting you…
Are known for your work in general, but need to be seen more clearly as the go-to in a particular space…
Want to be more visible and differentiated in your communications, so the right people find you easily, and they know why they would choose you…
...this Personal Brand Positioning Workshop is a great place to start clarifying your personal brand strategy and the language you use to communicate your unique and authentic brand.
You will:
Get clear on your personal brand goals for 2022, with a brand strategy to match.
Work through time-tested exercises from Julissa's book, The Powerful Personal Brand, to clarify your personal brand's positioning: key messages, unique value proposition and target audience.
Reflect on what is special or different about your work and how you can communicate that in terms of value to decision-makers.
Clarify the what, how and why of your thought leadership, speaking, networking or content strategy.
Leave the workshop with clarity on your next steps to execute your strategy in 2022.
Included in the workshop:
About Julissa
Julissa Shrewsbury is Director of New Work Consulting, a specialist advisory working with organisations on how their people represent themselves and the company brand, and with individuals on creating their leadership branding. Considered an Australia-wide thought leader in personal branding for professional services, Julissa has presented for INSEAD, The Singapore Institute of Directors, the Australian Institute of Company Directors, the Australian Institute of Management WA, The Tax Institute, CPA Australia, Chartered Accountants ANZ, the Association of Financial Advisers, FINSIA, the Law Society of WA and many more. She has worked with clients such as Westpac, RSM, HLB Mann Judd, StatePlus, Independence Group (IGO), Pritchard Francis, Curtin University, WA Farmers, Perth Angels and various law firms. Her articles and commentary have been published in various media and professional journals, including The Australian Financial Review's BOSS Magazine, Leader Magazine and Brief Magazine. She has published two books including The Powerful Personal Brand: Amplify your profile, communicate your value and own your space.
For more on Julissa's work, including articles and videos on personal branding, team and business branding, networking and more visit the NWC blog.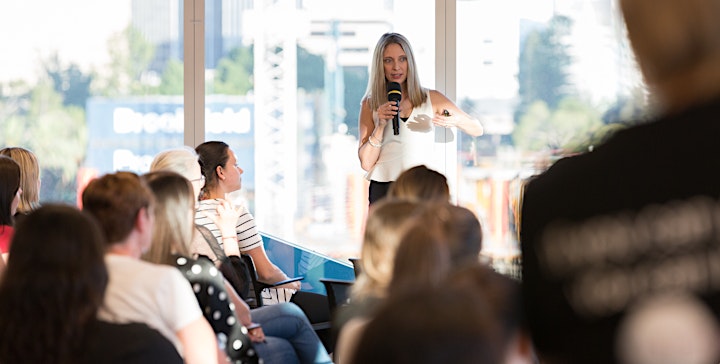 Organiser of Personal Brand Positioning Workshop January 2022
New Work Consulting delivers business and personal brand strategy and workshops to professional service businesses and business leaders, around Australia and beyond.
 Taking a people-approach to branding, we specialise in:
clarifying differentiating brand messages

facilitating people-brand alignment within organisations

developing the personal brands of people-facing staff

teaching about personal branding, LinkedIn and networking strategy
Our strategic approach to branding is about highlighting your people as your point of difference. Our method involves drawing out people's key strengths and helping them communicate the value they bring to stakeholders, leading to stronger positioning, connectivity and visibility to achieve individual and company KPIs.
NWC's Director and principal consultant Julissa Shrewsbury is also a published author and keynote speaker on the subject of personal branding for business and career success.