Description
ELTHAMbookshop & Wild Dingo Press
warmly invite you to
A PERSIAN FEAST
with

CELEBRATED IRANIAN THINKERS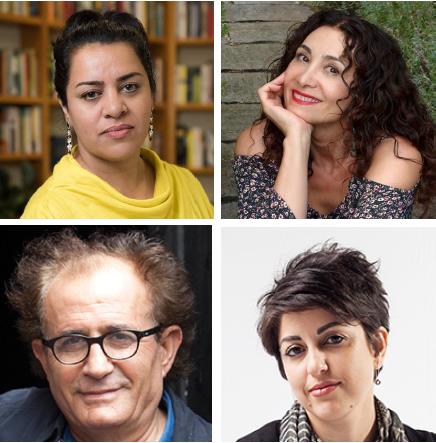 SHOKOOFEH AZAR Stella Award Shortlisted author, artist and journalist.
SHOLEH WOLPÉ US-based critically acclaimed poet, playwright and writer.
DR MAMMAD AIDANI highly respected philosopher, poet and playwright.
DR SANAZ FOTOUHI a dynamic writer, filmmaker, director of Asia Pacific Writers and Translators.
Is there an irreconcilable clash of world views between Iranian and Western cultures?
Or is it manufactured by politicians, philosophers and clerics?
How do writers in exile, in the diaspora, navigate these tensions?
Are they conflicted as artists, and what is the unique contribution they make to the cultural, political and philosophical conversations across the chasm (if there is one!)

DATE 4th September 2018
TIME 6.30 - 9pm
VENUE Ali Qapu Persian Restaurant
420 Thompsons Rd Lower Templestowe VIC 3107
ENTRY $70 single ticket | $120 couples includes one $30.00 gift voucher for ELTHAMbookshop, Persian banquet and a fascinating discussion with Iranian intellectuals
Prepaid early bookings are essential.