Description


Fisher Lane Mobility are excited to welcome Magdalena Love and Nick Fraser from Permobil to present
"Diving into the Basics".
The session (11:00am - 3:00pm) will be held at AU79 Cafe (27-29 Nicholson Street, Abbotsford) and will include refreshments and a light lunch.
Certificates of participation will be provided to ensure your accumulation of CPD (Continuing Professional Development) hours.
Agenda
Client centred equipment prescription
Where is my drive wheel and why does it matter?
Programming power wheelchairs: An introduction
Hands on driving practice
NDIS and Power Seat Functions: What is reasonable?
Questions / Optional Hands-on Time
This workshop is best suited to established therapists seeking to develop their clinical scripted seating skills.
* Not recommended for student level
This session will take a more in-depth look at power mobility options for clients. Starting from the base up, case studies and practical strategies will be used to show how different drive wheel configurations affect outcomes. Programming parameters to optimise client driving skills will be reviewed and clinicians will have the chance to feel the effects of programming changes.
The session will focus on the options for power seat functions – including a review of the current evidence as well as case studies that highlight functional goals achieved by gaining access to these seat functions. Time will be spent on discussing resources available to get these options funded through the NIDS.
After this course, clinicians should be able to:
Differentiate at least three different driving techniques for navigating a FWD power wheelchair versus a MWD within the home and community.
Summarize three programming parameters commonly modified and how they impact functional outcomes.
Differentiate two benefits and potential drawbacks of five power seat functions.
Formulate three reasons why integrating a standing feature into a client's wheelchair base is beneficial to their health, function, and participation.
A bit about the presenter: Magdalena Love, OTR, ATP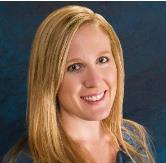 Magdalena received her Masters of Occupational Therapy from University of Florida.
Following a specialty affiliation as a research assistant at the National Institute of Health (NIH), she worked as an OT in the New York School system and at an outpatient paediatric clinic.

In 2011, she went on to hold an OT position at The Institute for Rehabilitation and Research (TIRR) in Houston, TX on both the Brain Injury then the Spinal Cord Injury/Specialty Rehab team.
Magdalena was actively involved in seating and mobility clinics during her career at TIRR.
She currently works for Permobil as Clinical Education Specialist, is an Assistive Technology Professional (ATP), and an active member of AOTA and RESNA.

In 2016, Magdalena relocated to Sydney to assume the role of Clinical Education Specialist for Permobil in the Australia & New Zealand regions.
Parking is available in the Hive Shopping Centre on Nicholson Street, Abbotsford. (Make sure to validate your ticket at Aldi or Safeway for cheaper parking)
On the day, you will be provided with lunch, clinical information from the presentation, a copy of the powerpoint and a CPD certificate.
We will contact you 12 days before the event to capture your dietary requirements for lunch that will be provided on the day.
Unfortunately we are unable to refund a booking fee or the ticket cost due to inability to attend.