Description
The DIY Natural Healing and Beauty Products is a one day workshop in Morag's Permaculture Life Series – a series of workshops that aims to provide practical knowledge, inspiration and skills for simple and sustainable living.
Morag created this DIY Natural Beauty Products workshop to share with her simple recipes for making beautiful and natural products that are great for your skin and great for the planet - without the toxins and without the cost. These products are great for people with sensitive skin and are safe for use on children too. They make fantastic gifts too.
Using just 4 basic natural ingredients and harvesting fresh botanical materials from Morag's permaculture garden, you will have the chance to make and take home at least 4 products:
luscious face moisturiser

softening hand moisturising bar

soothing lip balm

refreshing foot and hand scrub
Morag will also introduce you to many of the abundant herbs and plants growing in her garden and their wonderful properties. She will share ideas of how you could grow and use these in your homemade beauty products. You can take home some beautiful natural hair conditioner harvested directly from the garden.
This workshop will inspire you to get creative with making your own natural products and growing many of your own ingredients too. And, it is so much fun!
DATE: Saturday 12 August 2017
VENUE: Morag's Permaculture Garden at Crystal Waters
COST: $145 per person. This price includes:
delicious morning tea and lunch from local organic produce.

all workshop materials

at least 4 take home products

access to Morag's online community for students where you can continue to learn, share and ask questions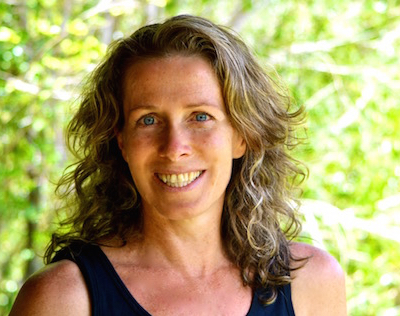 WORKSHOP LEADER: Morag Gamble is a passionate permaculture educator and designer and simple living advocate. For over 2 decades she has travelled the world teaching about and researching permaculture systems in 20 countries. The products we make together in this workshop are ones she has experimented with for years and makes for herself and her family.
Morag has lived at the United Nations award-winning Crystal Waters Permaculture Village for 20 years and has developed a permaculture teaching garden there which is the recipient of a Glossies Edible Landscaping Award.