Description
Notice of 2016 Annual General Meeting and WEEKEND WORKSHOP 18-19th June Castlemaine Vic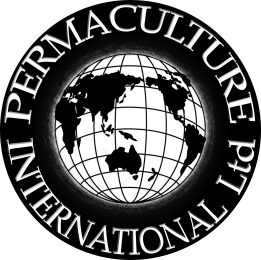 All PA members and interested non-members are invited to review PA's progress and consider strategic direction for the year ahead. Send your suggestions or attend this weekend workshop with some great presentations, connection with the local Permaculture community and visit the Village Festival.
Castlemaine in central Victoria is one of the most Permaculture influenced towns in Australia with a wide range of inspiring community groups actively influencing social and ecological landscape.
PROGRAM
Friday
informal evening at a venue to be announced
Saturday
presentations by;
Terry White on his work with the Permaculture International Journal,
Virginia Solomon on where to now for the APT courses,
David Holmgren on his Future Scenarios essay for Central Victoria
John McKenzie on Permafund grants and the Village Mapping project in Haiti
Discussion and Review of PA's progress and it's volunteer teams; Communications, Membership, Permafund and APT.
The AGM proper will be held between 4.00 and 5.00pm and will include the election of the PA office holders
in the evening we'll join the locals at the Village Festival in Victoria Park
Sunday
presentation by Nikky Veniti on the activities of Growing Abundance
9.30am to 10.00am Annaliese Hordern on Gaiacraft: media & learning tools
site tours - destinations to be announced.,
follow-up meetings, planning and networking.
Display space is available for people wanting to bring materials for promotion, share or sale
The 2015 Annual Report for PA has been posted on the website www.permacultureaustralia.org.au
Also on the website:
proxy form for members wishing to nominate an attending member to use their vote,

outline of the volunteer roles and teams including the Board that make up PA

detailed program for weekend, including advice on travel and accommodation

minutes of the 2015 AGM.
Offers to participate on the teams and the Board are welcomed and those wishing to nominate for the Board are encouraged to send their name and a brief bio for posting on the PA website prior to the AGM.
Cost for attendance
EARLY BIRD PRICES (extended to 15 June!!!!);
$40 members, $50 non member (both days)
$25 members, $35 non member (single day)
includes lunches and morning and afternoon teas


REGULAR PRICES (after 15 June 2016);
$50 members, $60 non member (both days)
$30 members, $40 non member (single day)
includes lunches and morning and afternoon teas

(You can, of course, attend the AGM session only and there is no cost for this and no need to register. It will be at about 3.30pm Saturday)
Further information: accounts@permacultureaustralia.org.au
or call 0421 699 306