About this Event
Winter Program
Gardening on the Wildside
Learn how to create garden homes for tiny native bees, frogs, insects, fairy wrens, blue tongue lizards and other creatures using low maintenance garden techniques that mimic nature and which can provide hours of enjoyment using native Australian plants.
Gardening on the Wildside is available as a complete ten week course for face to face participants or as individual sessions via zoom (see below).
July 24 - Site Analysis
July 31 - Ecosystems and Food Webs
Aug 7 - Native Bees - with expert Gavin Smith
Aug 14 - Native Birds - with expert Renee Ferster Levy
Aug 21 - Frogs and Lizards - with expert Matt Leary
Aug 28 - Preparing the Soil
Sept 4 - Design Process
Sept 11 - Nursery and propagation - with expert Dave Bateman
Sept 18 - Planting Out - in combination with Eco Living Online
Sept 25 - Ongoing Management
* * Each workshop is recorded and you may appear in the published video. Recordings of past topics can be found on Council's youtube channel under the PermaBee playlist.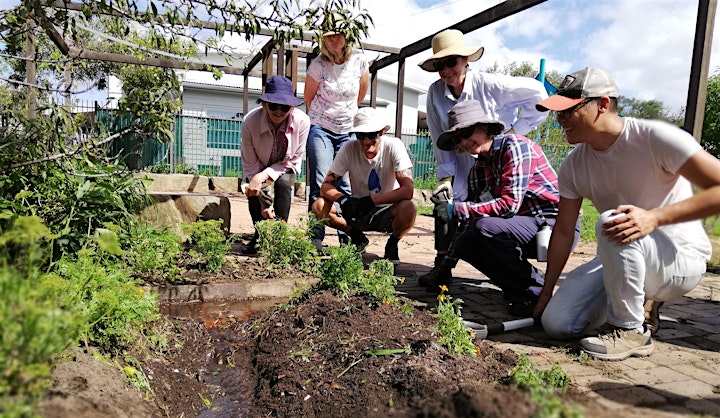 WORKSHOP PROGRAM via FACE TO FACE
We also run this as a face to face program with an additional hour of hands-on activity after the zoom session finishes. This is currently limited to eight live participants. You can register here.
WORKSHOP PROGRAM on YOUTUBE
Recordings of past topics can be found on Council's youtube channel under the PermaBee playlist.
PERMABEE GARDENING PROGRAM
Before the afternoon workshops, you are welcome to come gardening with us Friday mornings from 9:00am to 12:30pm and help us plant, weed, and compost. We share a cosy morning tea together and socialise and at the end of each day, you'll share in the bounty of any harvest!
You will work as a team and gain expert guidance from landscape architect Steve Batley, and sustainability educator Julian Lee. Over the course of a year, there is the opportunity to learn specialist skills like pruning, grafting and seed saving.
PermaBees work in the purpose built permaculture garden at Randwick Sustainability Hub.
For more information click here.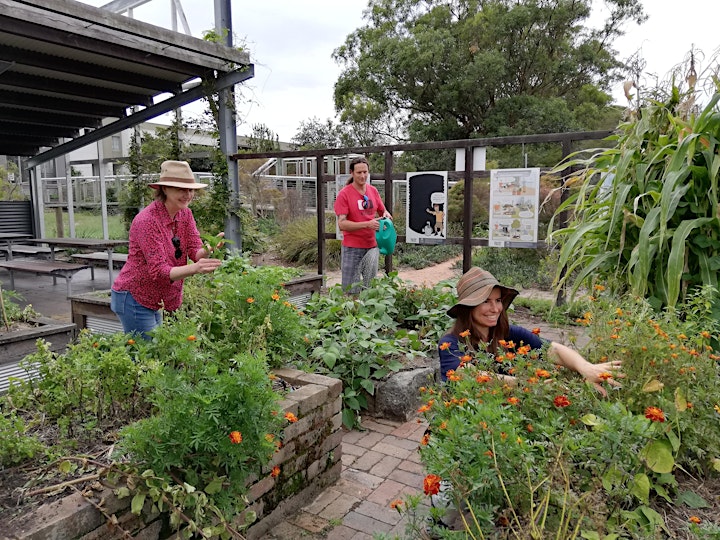 Spring Program
Growing Big in Small Spaces
Small spaces can yield big results when productive gardens are designed according to permaculture principles. With many of us with limited space, this practical course led by permaculture expert and landscape architect Steve Batley, will help you grow more than you thought possible.
Oct 16 - Permaculture principles - Observation
Oct 23 - Design planning - sector analysis & zone planning
Oct 30 - No waste - compost and worm farming
Nov 6 - Plants, Soil and Bacteria - Guilds
Nov 13 - Propagation - Seeds and cuttings
Nov 20 - Propagation - Transplanting
Nov 27 - Water conservation - Wicking Beds
Dec 4 - Small spaces - Vertical and aquaponics
Dec 11 - Small spaces - Containers and microgreens
Dec 18 - Pest management - plant health and predators