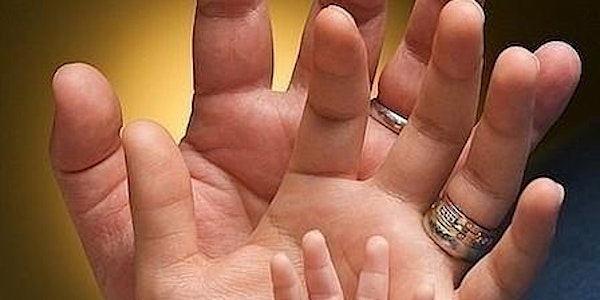 Perinatal [one day] Mental Health Training
Event Information
Location
Learning and Development Building, Glenside Health Services
2 Karrayarta Drive
Glenside, SA 5065
Australia
Introductory Perinatal & Infant Mental Health Training
About this event
PERINATAL Mental Health Training for 2022
All registrations for the training days are through EVENTBRITE www.eventbrite.com.au and then search 'Perinatal Mental Health Training'. There are 4 training days per year; these 4 training days are identical in content. Please only register for one day. Located at Glenside Health Services, Learning and Development Building [two storey building at the front of Glenside Health Services].
___________________________________________________________________________
FREE One day PERINATAL MENTAL HEALTH session including FREE 'Feeling Attached' e-manual [when proof of completion of e-learning package and day's training is presented – please see below re access to this training]
It is funded by SA Health [WCHN] – Helen Mayo Community.
____________________________________________________________________
Completion of an e-learning module as a pre-workshop activity is essential. Access via http://digitalmedia.sahealth.sa.gov.au/index.php
**INSTRUCTIONS: You will need to create a 'Log On' if you are not a SA Health employee, in the 'Workplace' box, please use "SA Health > Non-Government Organisations (NGO)"
Then find e-learning package titled : "National Perinatal Depression Initiative". A certificate can be obtained on completion to download.
____________________________________________________________________
Suitable for Adult Mental Health Staff, Allied Health Professionals, GP's, Midwives, NGO's, Obstetricians, Drug & Alcohol Services, Private & Public sector Health Care Professionals whose work entails recognising or responding to mental health needs of antenatal or postnatal women
The day's content may include:
Overview of Perinatal Mental Health Disorders
Domestic Violence & Trauma
• Impact on child development
Attachment/Bonding
• Impact on Mother and Infant Relationship
Overview of Medication in the Perinatal Period
Assessment
• Edinburgh Postnatal Depression Scale
• Psychosocial Risk Assessment
Managing Risks
Lived Experience
Referral Pathways & Services
IMPORTANT NOTES :
An Active email address is required for parts of the training session & information dissemination, your email address supplied will need to be checked prior to the session for update information. You can only apply individually for this reason.
Part of this training includes completion of an e-learning module. Please see link above. You may wish to schedule around 90 minutes for completion of this activity.
We may email you infrequently to advise of relevant information. Please inform us if you do not wish to be contacted.
maria.wigley@sa.gov.au
diana.kirke@sa.gov.au
It is the responsibility of all attendees to ensure that authorisation for attendance is provided by their team leader/manager if relevant.
There is no catering provided for these sessions. There are venues nearby to purchase refreshments.
If you cannot attend please notify through cancellation on Eventbrite as early as possible. This will allow others on the wait list to attend the day.
COVID restrictions of course apply and are regularly changing – we will endeavour to keep you informed in the 2 weeks prior to the training date.
Date and time
Location
Learning and Development Building, Glenside Health Services
2 Karrayarta Drive
Glenside, SA 5065
Australia