Performance management: How to achieve a high performance culture
Description
One of the top questions HR executives are faced with today is reviewing models of performance management. What role does culture play in managing performance?
With over 18,000 claims made against businesses for workplace issues every year, managing performance and creating an engaging culture within a business is imperative today. How do you get the best out of your star employees and how do you manage underperformance?
ABLA Director, Luis Izzo will challenge the status-quo and share insights on what works and what doesn't.
This hands-on, half–day training course will give you tips you can implement immediately. Luis will cover:
Creating a high-performance culture

Managing and maintaining good performance

Responding to underperformance

What to do when an underperforming employee simply doesn't improve
Places are limited, so be the first to secure your spot and manage performance to achieve a high-performance culture.
About the trainer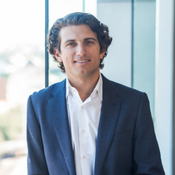 Luis has over a decade's experience practicing as a specialist employment and industrial relations lawyer acting for a broad range of employers across both the private and public sector.

Luis' advocacy experience in State and Federal Courts and Tribunals is extensive. In addition to achieving successful outcomes for clients as an advocate in numerous unfair dismissal and industrial dispute arbitrations, Luis acted as one of the lead employer advocates in the 2014/2015 Fair Work Commission Annual Leave Test Case as well as the highly publicised 2016/2017 Penalty Rates Test Case. Following heavily contested hearings in both proceedings, Luis ultimately succeeded in securing a raft of amendments to modern awards in respect of both annual leave and weekend penalty rates.

Luis is the trusted advisor for a number of organisations when it comes to large scale industrial bargaining. In the public sector, he has been the key advisor on department-wide enterprise agreement negotiations, covering tens of thousands of public sector employees. In the private sector, Luis has advised on enterprise bargaining for the transport, education, aviation, manufacturing, pharmaceutical and food and beverage industries. This experience has also extended to obtaining orders preventing unlawful industrial action and successfully resisting good faith bargaining claims and scope order applications filed by union parties.

Luis has conducted numerous investigations for clients in relation to internal employment disputes and bullying and harassment matters and continues to be a lead litigator in the developing field of General Protections and bullying litigation.

In addition to working in private practice, Luis has been seconded to the Australian Federal Police and the Fair Work Ombudsman, working on a variety of employment related litigations and prosecutions and is a member of the Law Society of NSW's Employment Law Committee.