Perfectly Imperfect Workshop: Connect and Explore
Sales Have Ended
Ticket sales have ended
I'm sorry ticket sales have closed for this event. Please follow the organiser to be informed of her future events.
Sales Have Ended
Ticket sales have ended
I'm sorry ticket sales have closed for this event. Please follow the organiser to be informed of her future events.
About this Event
Do you believe that we are all perfectly imperfect?
Do you accept others imperfections, but often find you can't accept your own?
Would you like to feel you're not alone in your struggles to accept certain aspects of yourself?
Are you kept busy caring for others, and don't feel you spend enough time caring for yourself?
Would you like to be inspired whilst learning how self-compassion leads to self-preservation?
Yes? Then I'd like to invite you to a very special workshop.
I'm once again offering my 'Perfectly Imperfect workshop' with some added extras after such incredible feedback...
"Ailsa's workshop started with a smile and a hug, and the warm fuzzies and lovely vibe continued. Some beautiful exercises in there for self-discovery and a great chance to reflect and connect with self and other".
"This workshop helped me take the time to do some vital work on myself...to get in touch with that self-compassion within that brings peace, and a way to have compassion for those in our lives. I highly recommend it to everyone."
"I felt at ease and free in myself to put myself in the position where I could speak in front of others. I got a lot out of this, tools I can use in the future. This workshop is SO a part of what I am doing and encountering at the moment. Perfect."
"Ailsa makes the most beautiful encouraging environment to feel safe in sharing in an intimate setting. Can't wait for the next one."
"Spending a morning with Ailsa was lovely and so valuable. So often we forget to take time to care for ourselves and to reflect on aspects of our emotions. Ailsa provided us with a safe, trustworthy and non-biased space to explore, heal and gain valuable tools in self compassion."
What can I expect?
The workshop will take place in a beautiful, light-filled private studio with a backdrop of rolling hills, gum trees and resident wildlife in the foothills of Adelaide.
It will be a supportive space where you will meet other perfectly imperfect folk.
Folk who are savvy enough to know there's no such thing as perfection, but often still get stuck judging themselves.
The workshop will be led by me, Ailsa Robson - an experienced psychotherapist, author, mother and an empathetic group facilitator.
I look forward to welcoming you into a genuine and safe space where you can gently explore what being perfectly imperfect means to you, how judgement shows up in your life, and how self compassion is a vital soothing tool.
I'm limiting ticket sales to 16 attendees to allow for plenty of personal space in the studio, and to help facilitate genuine connections between the participants.
There will be much laughter, chances to gently move your body throughout the sessions and lots of mindset tools for you to take home with you.
This workshop will give you...
space to think and explore.
dedicated self-care time.
a chance to meet and connect with other compassionate people.
helpful strategies & mental health tools.
On the day you will…
explore how perfectionism shows up in your life
share insights with others or hold space and simply listen
be inspired by others' stories
feel safe and supported by the group
What you will enjoy…
A slightly longer event (as requested) running between 9.30am and 2.30pm . This will allow us time to delve more deeply into the exercises offered on the day.
Delicious refreshments, morning tea and a light lunch, plus access to the whole studio including an outdoor deck and garden.
If it's chilly, the wood fire will keep us warm whilst we gaze out over unobstructed valley views.
This will be a very special day of self-care leaving you floating into the weekend feeling heard, indulged, empowered and inspired.
About our space…
Situated on an exquisite property just 10 minutes from the city, Springwood Studio is an oasis of calm and tranquility. The studio, based in Leawood Gardens in the beautiful Adelaide foothills, is a sanctuary for personal growth, creativity and wellbeing.
We have the entire self contained studio to ourselves with plenty of space to spread out, and exceptional amenities to make our day extremely comfortable.
Make it a special day for yourself, and consider sharing the experience with a friend who also needs some time out.
Catering provided on the day:
Refreshments - Tea, Coffee and Water.
Morning Tea - Fruit, Nuts and Baked Goods.
Light Lunch - Veg Soup, Quiche, Platters of Cheese, Dips, Vegetables etc.
** Please promptly advise the organiser of any dietary requirements when booking your spot.
Feedback from previous workshop participants:
What did you enjoy most?
Really enjoyed the exploration that we are all perfectly imperfect.
The creative exercises along with the spoken words during the day. I loved them!
Feeling safe and secure. Learning techniques for managing or discovering self worth/compassion.
I really enjoyed the two exercises, it was lovely to look into self and current feelings. The writing was lovely to pinpoint, or focus on one aspect. It was easy to digest.
The exercises. The fact that it was a really nice amount of time. Hugs from Ailsa and smiles and the catering.
What did you least enjoy?
I'll admit at the time my brain wanted to compare with my workshops, but I did my best to let that go and just actually enjoy receiving and participating!!! Loved it wholeheartedly.
That we had to leave the workshop.
Having worked closely with Ailsa for many years, I know she will hold you in a healing heartspace with compassion, wisdom and the raw honesty and vulnerability of one who truly walks her talk. Naturally, facilitating the awareness and insight you need at this time, to embrace your perfectly imperfect self from the inside out.
Leonie Marks: Mental Health and Wellbeing Educator and Counsellor.
** Feel free to contact me with any questions. Warmest, Ailsa.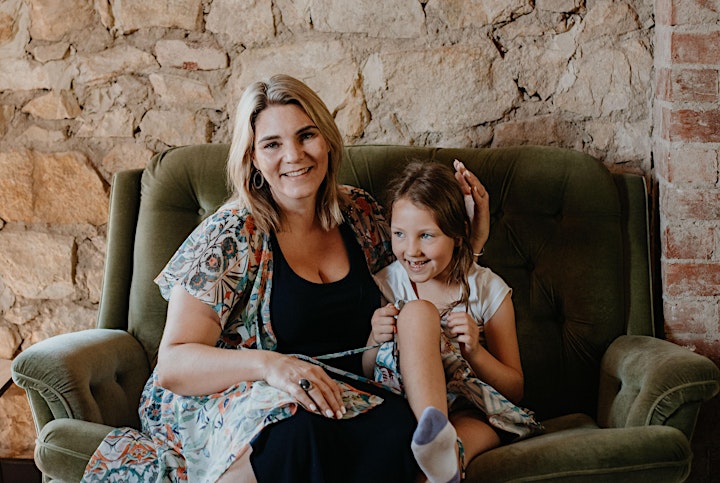 Ailsa Robson: Psychotherapist, author and mother.
Special workshop touches
Ailsa's book 'Perfectly Imperfect'