Description
Being able to communicate your expertise quickly with conviction, confidence and clarity is a career skill applicable across every industry and can influence your next career step.
Join us for this practical lunch n learn session where we'll chat about the importance of honing your personal pitch, and presenting that with influential body language and conviction.
This will be a fun and practical event where you will not only learn the art of putting together your pitch as well as using world-class presentation skills to carry your message.
This class will be delivered by Happiness Concierge Nicole Hatherly. Happiness Concierge is the kickass training company helping the largest organisations in Australia ace their work.
About the speaker Nicole Hatherly
Nicole Hatherly is a Senior Consultant and coach with over 24 years experience working with global brands including Commonwealth Bank, FOXTEL and Leo Burnett specialising in marketing, advertising, communications and sales. Nicole manages the Communicating with Influence suite of programmes, focussing on personal brand, internal visibility in the financial and professional services markets. Nicole's expertise in sales, negotiation and connections have influenced outcomes of thousands across Australia.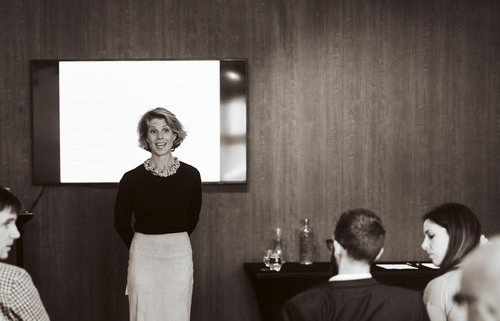 Thank you to our corporate sponsor Arcadis for hosting us in Melbourne.

Details
When: 1 May 2019
Time: 12:00-2:00
Where: Level 32 / 140 William Street. Melbourne VIC 3000
Directions: To get to level 32, take the lifts in the middle of the building. Concierge is also in the lobby to point you in the right direction. There is on street parking.
Cost: $25 (all proceeds are donated to SuperDaughter Day)
Other Details
Drinks and light lunch are provided by our corporate sponsor Arcadis.
There will be space for prams at the venue and, of course, this event is breastfeeding friendly.