Description
We experience a rich world unfolding around us, as if we had direct access to it and apprehended all. But this deep, unshakeable belief is illusory. Leaving apart the difficult philosophical issues about whether there is a world out there, and whether it bears any similarity to what we sense, the scientific evidence suggests that our sampling of the world is highly selective and proactively shaped by numerous external and internal factors.
In my talk, I will debunk some of our engrained folk psychological views on perception, that it: is boundless, starts outside, is created from external stimulation, and dwells in the present. Building on advances from cognitive neuroscience, I will offer instead a much more selective, adaptive, and proactive view of perception, which uses experience from the past to anticipate the future.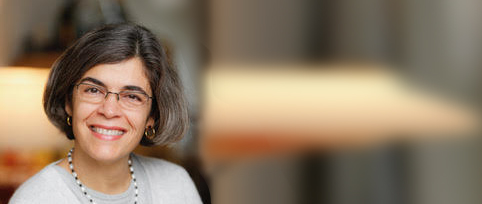 Kia Nobre FBA, MAE
Kia Nobre is a cognitive neuroscientist interested in understanding how our goals, motivations, expectations, memories, and emotions guide and shape our perception and cognition. Her research group investigates the cognitive and neural bases of these large-scale dynamic regulatory mechanisms in healthy human volunteers, charts their development through the lifespan, and probes how they break down in psychological, psychiatric, and neurodegenerative disorders. The methodological approach involves designing original psychological tasks
and using multiple non-invasive methods to image and stimulate human brain activity in order to to reveal fundamental mechanisms and principles. Kia grew up in Rio de Janeiro, Brazil. She obtained her PhD at Yale University (1993) and completed postdoctoral training at Yale and Harvard Medical School, before moving to the University of Oxford. At Oxford, she holds the Chair in Translational Cognitive Neuroscience, directs the Oxford Centre for Human Brain Activity, chairs the Oxford Neuroscience and heads the Department of Experimental Psychology. She is committed to serving the neuroscience community, acting in multiple editorial positions and serving on advisory and funding panels internationally.

Date: Tuesday 24 October
Time: 6:00pm -7:00pm
Refreshments: 5:30pm – 6:00pm

Venue: Charles Pearson Theatre, Eastern Resource Centre, Building 171,
The University of Melbourne,
CarltonSave
Save
Save