Description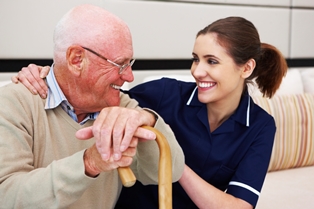 ATTENTION: Health Professionals in Sub-Acute Environments
PALLIATIVE APPROACH IN SUB-ACUTE ENVIRONMENTS WORKSHOP

Aim of the Workshop:
Acquire knowledge, skills and confidence in providing palliative care for people with a life-limiting illness, and their families.
Topics include:
What is the palliative approach?

Life limiting illnesses

Assessment and care planning

Managing common symptoms

Supporting the psychosocial and spiritual needs of clients

Advance Care Directives and the Medical Treatment Planning & Decision Act

Caring for the professional caregiver.
Facilitators: Carol Barbeler, Palliative Aged Care and Disability Resource Nurse, Gippsland Region Palliative Care Consortium
Target Audience: Health care professionals working in sub-acute environments
Time: Registration 9:00am. Workshop 9.30am to 3.30pm
Contact: Tracey Mander PH: 03 9231 1926 Email: pepa@svha.org.au
Morning tea and lunch will be provided. Please advise of any dietary requirements.
Additional information:
This workshop is limited to 35 places, so please register soon to avoid disappointment.
An email confirming registration to attend will be sent from PEPA to participants.
If you have registered and find you are unable to attend, please advise us as soon as possible, as these workshops are in high demand and we can offer your place to another participant. If you do not advise us and don't attend, you will incur an administration fee. Thank you for your understanding.
---
Would you like to see first hand what specialist palliative care providers do?
Observational placements are available for doctors, nurses, allied health and Aboriginal health professionals who are employed in health fields (e.g. hospitals, community, residential aged care facilities, general practice).
Contact PEPA Victoria on 9231 1935 or 9231 1926 for more details, or go to the PEPA website and download an information booklet: https://pepaeducation.com/