Acquire knowledge, skills and confidence in providing palliative care for people with a life-limiting illness, and their families.
About this event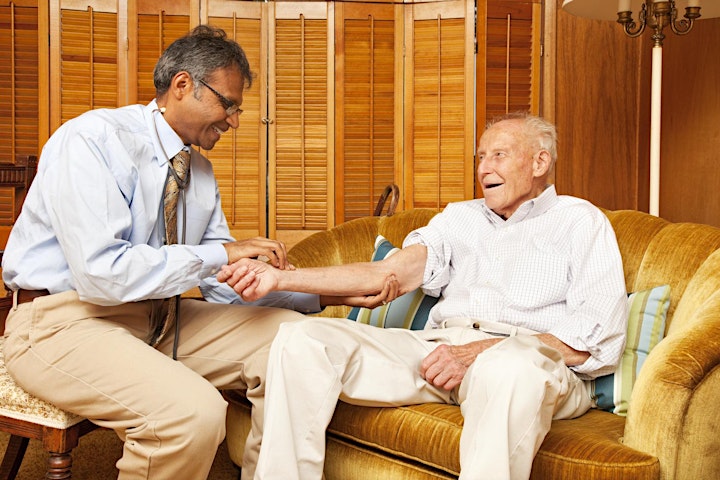 Target audience:
Health professionals with little or no palliative care experience, who want to develop confidence in communicating with people with life-limiting and chronic illnesses, and their families.
Topics covered include:
• Overview of the palliative approach
• Introduction to communication skills
• Case-based experiential learning (facilitated communication skills practice)
Facilitator:
Kate Holmes - Kate is a nurse educator at the Centre for Palliative Care. She has been working in palliative care for 25 years in varying roles both in the UK and Australia. These roles include work in the voluntary sector and the NHS in the UK and as a Clinical Nurse Consultant in the public and private sector in Australia.
Times:
Registration: 8.30am for a 9.00am start.
Session length: 9.00am – 1.00pm.
Tea and coffee on arrival, and morning tea provided.
Contact details for further information:
PEPA Administration Assistant
Email: pepa@svha.org.au
Follow us on Facebook:
https://www.facebook.com/PEPAprogramofficial/
https://www.facebook.com/groups/PEPAIndigenous/
Would you like to see first hand what specialist palliative care providers do?
Observational placements are available for doctors, nurses, allied health and Aboriginal health professionals who are employed in health care (e.g. hospitals, community, residential aged care facilities, general practice).
An information booklet can be downloaded from the PEPA website: https://pepaeducation.com/placements/apply/vic/