People's Hearing into Racism & Policing

Saturday, 17 August 2013 at 10:00 am (AEST)
Event Details
People's Hearing into Racism and Policing
Have your voice heard
Melbourne's first ever People's Hearing into Racism and Policing will begin at 10.00am on Saturday 17th August 2013.




In the context of the current Victoria Police Inquiry and ongoing concerns about racial profiling, this event represents a unique opportunity for the people of Victoria to hear directly from the people most affected.
 
The People's Hearing is designed as a safe and supportive opportunity to ensure all community voices are heard.  Police, parliamentarians, community leaders and all concerned Victorians are welcome and encouraged to attend this important event.  All people attending are asked to listen respectfully to the many courageous people who will be telling their story.   
We expect the event will be a powerful record of hidden incidents and experiences that have been shaping lives and communities in multicultural Victoria.  Stories will be interspersed with video testimony, spoken word and poetry from individuals.  
Watch: Let's Talk video on Youtube

Testimony will be heard by a six person panel of eminent Victorians over two days. 

Panel members include: 

Uncle Andrew Jackomos,  Victoria's first Commissioner for Aboriginal Children and Young People. He has worked for the past 14 years as a senior public servant in the Justice Department. In that capacity he worked on important reforms affecting the ATSI communities' relationship with the justice system, including the introduction of Koori courts. He is appearing as a panellist in a personal capacity.


Yasmin Hassen - Youth Commissioner, Victorian Multicultural Commission. Victorian Multicultural Commission's first Youth Commissioner. Ms Hassen is a member of the Victorian Multicultural Commission's Multicultural Multifaith Youth Network and has worked at various multicultural community agencies.

Charandev Singh, Australian community advocate with over 20 years' experience working on deaths in custody with the Centre for the Human Rights of Imprisoned People (CHRIP)
Waleed Mussa is a founding member of RISE (Refugees, Survivors, and Ex-detainees), the first refugee and asylum seeker welfare and advocacy organisation in Australia to be run  by refugees, asylum seekers, and ex-detainees.
Sanmati Verma is a Melbourne-based migration lawyer with an interest in how the borders that delimit nations are lived out across social relationships and in everyday life. Her focus as a lawyer is on refugee/humanitarian and student client groups.

Testimony from witnesses, victims and community representatives will be recorded and transcribed and a report summarising key findings and recommendations will be submitted to government and to the Victorian Police Inquiry. The People's Hearing will identify the nature and extent of racial profiling by Victoria police and look for systemic changes to prevent it.
People's Hearings (or tribunals) have historically been used to raise human rights issues of concern by movements throughout the world.   The Hearing intends to hear from Indigenous people as well as racialised migrant communities within Victoria.

10am - 5pm Saturday 17 August &
10am - 4pm Sunday 18 August

Melbourne Town Hall, Swanston Street, City
To RSVP for catering please register here. 
If you are interested in sharing your story contact youthofficer@fkclc.org.au  or phone 03 9376 4355

Find out more: www.imarayouth.org/peoples-hearing/
Jointly organised by:
IMARA Advocacy
Flemington Kensington Community Legal Centre
 
Supported by:
Smart Justice for Young People
Youth Law
Institute for Postcolonial Studies City of Melbourne
Stillwaters Storytelling Collective
Africa Downunder
Springvale Monash Community Legal Service
Progressive Law Network
Indigenous Social Justice Association
Thanks! We hope to see you there.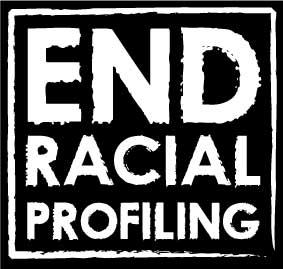 The People's Hearing acknowledges the Wurundjeri people as the traditional owners of the land we meet upon and recognises the ongoing impact of racialised policing upon Indigenous communities since colonisation.
When & Where

Melbourne Town Hall
Swanston Street
Melbourne, Victoria 3000
Australia

Saturday, 17 August 2013 at 10:00 am (AEST)
Add to my calendar
Organiser
The Flemington and Kensington Community Legal Centre has been an invaluable part of the inner west of Melbourne for over 30 years, providing free legal services to the most vulnerable in our community.
We have a migration service for humanitarian offshore refugees, widely recognised for its professional, compassionate and dignified service delivery.
We run a groundbreaking Police Accountability Project which advocates for victims of human rights abuses by police.   Staff and volunteers are passionate about protecting the rights of our clients and seeing that they obtain the best possible outcomes.
Further information about Flemington and Kensington Community Legal Centre Inc: https://flemkenlegal.org/