Join us for the virtual launch of the photographic exhibition 'Peoples and Landscapes in Motion: from Silk Roads to Australia'.
About this event
Presenting the artworks of four eminent Australian artists Barat Ali Batoor, Hoda Afshar, John Gollings, and Muzafar Ali, this exhibition showcases the diversity of humanity and geography along the ancient Silk Roads from Iran, Afghanistan and the Xinjiang Uyghur Autonomous Region, China. It is an intimate depiction of memories of home and land, trauma and resilience, longing and belonging, and arresting documentation of the cultural and spiritual landscapes that have helped shape the enduring history of these communities.
In addition to introducing the participating artists, this opening event will also feature the performances of two prominent musicians – Iranian Australian singer and Kamancheh player Gelareh Pour, and Uyghur Australian Muqam performer and multi-instrumentalist Shohrat Tursun.
Peoples and Landscapes in Motion is curated by Ayshe Eli and Louise Edwards. The exhibition is organised by SilkRoads@UNSW, in collaboration with the UNSW Women's Wellbeing Academy, UNSW Library, and School of Humanities and Languages.
This event is supported by the UNSW Division of Equity Diversity & Inclusion, as part of Diversity Fest 2021.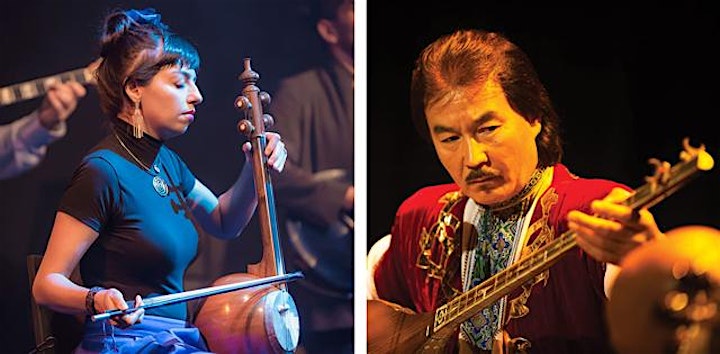 Images: (left) Gelareh Pour, photo by Artificial Studios, (right) Shohrat Tursun, photo by Stephen Mifsud.
Header image: Hoda Afshar, from the series In the exodus, I love you more (2014 – ongoing). Courtesy of the artist and Milani Gallery, Brisbane.