Description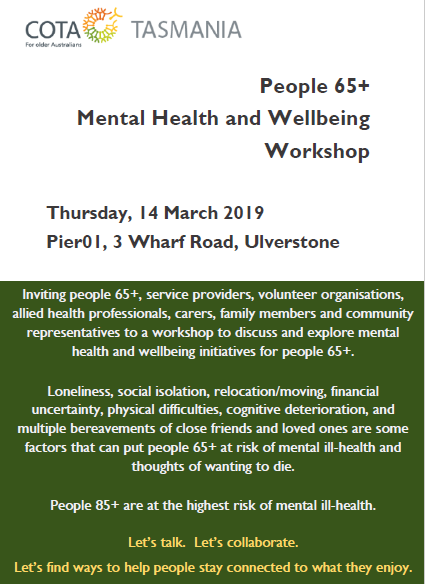 The morning of this workshop will present the latest Australian and Tasmanian research and survey findings on what is known to be important and meaningful to people, especially Tasmanians, as they age.
This discussion will then lead into exploring the views, concerns and needs of the different subgroups of older Tasmanians (e.g. older Tasmanians who are active retirees, older Tasmanians who live in residential homes, older Tasmanians who care for loved ones or raise grandchildren) in the afternoon, to identify local priorities and explore local opportunities to support or expand existing, or trial new, mental health and wellbeing initiatives in North West Tasmania.
This event is supported by Primary Health Tasmania (Tasmania PHN) under the Australian Government's Primary Health Networks Program.