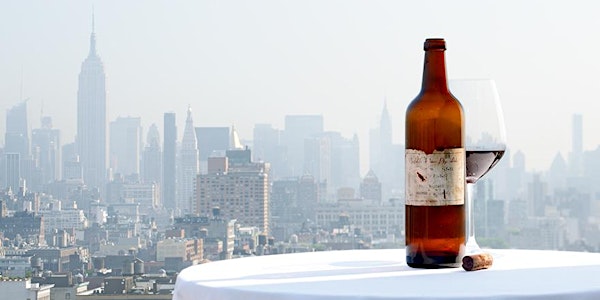 Penfolds at the Gallery - with Milton Wordley, Jeff Moorfoot
Location
THE MAUD STREET PHOTO GALLERY
6 Maud St
Newstead, QLD 4006
Australia
Description
Dear wine lover,
We are delighted to extend an invitation to attend an exclusive Penfolds Wines tasting in a stunning art gallery setting to celebrate the opening of a special joint photographic exhibitions by internationally recognised photographers, Milton Wordley and Jeff Moorfoot.
Milton Wordley - A year in the life of Grange
Jeff Moorfoot - Artifacts

Throughout 2012 Milton Wordley spent time documenting a year in the life of Penfolds Grange. This body of work was then compiled into the international award winning book A year in the life of Grange.
Following its publication, Wordley started the popular wine blog People of Wine, photographing and interviewing wine industry people from across Australia.
An artifact is typically an item of cultural or historical interest. It is often said you can judge a person's character by the company one keeps, or the ingredience of one's refrigerator, or choice in fashion. Or perhaps taste in wine? Moorfoot is sure they give rise to the imagination of any lounge chair psychiatrist who happens to view them in this context.
This event celebrates both projects combining engaging photographic images together with an exclusive tasting of Penfolds wines.
Opening reception with wine tasting - Thursday December 6th, 2018 from 5pm. $35pp + GST. RSVP only.
Exhibition for public viewing - December 7-16. Wednesday - Friday 1-6pm, Saturday - Sunday 11-4pm, Free entry
All photographic images and posters from the exhibition, as well as the book, will be available for sale throughout the exhibition time.
The book A year in the life of Grange was awarded the 'Best Wine Book Photography' at the Gourmand World Cookbooks Award in 2014 and all three limited and numbered editions will be available for sale.
A selection of Penfolds wines, including a special offer on Grange, will be available to order, just the perfect timing for that special Christmas gift.
NOTE: tickets for wine tasting are non-refundable. All details are correct at the time of publication however, if some changes become necessary, they will be at the discretion of the organisers.