| | |
| --- | --- |
| | |
Event Details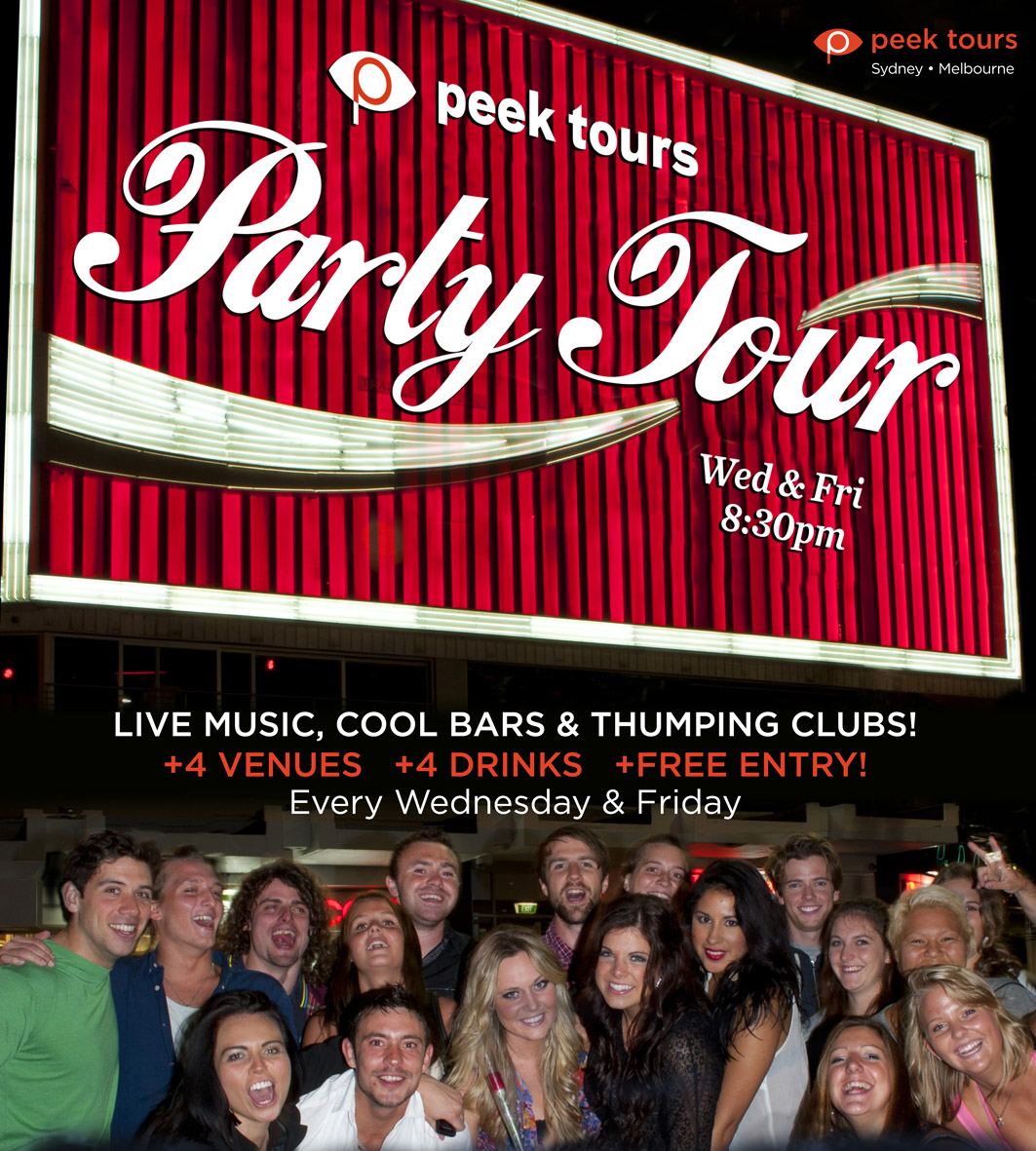 WEDNESDAY TOUR STARTS @ SCUBAR (4 Rawson Plc near CENTRAL STN.)
FRIDAYS TOUR STARTS @ O'MALLEYS (224 WILLIAM ST,WOOLLOOMOOLOO)
Join the party & experience 
Sydney's
legendary nightlife every Wednesday & Friday night on the

Peek Party Tour!!
Party with locals & people from all over the world in Sydney's coolest bars, live & local pubs & thumping clubs with

FREE DRINKS & FREE ENTRY
 for $18.
The Tour is never the same and we mix it up each night so its always new.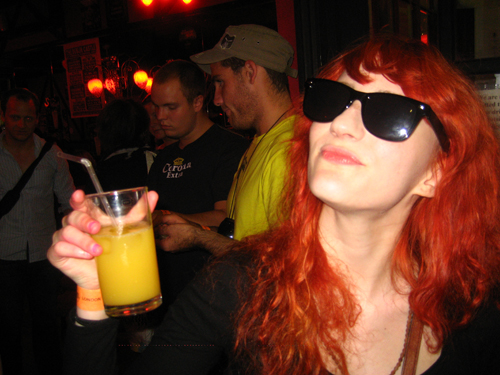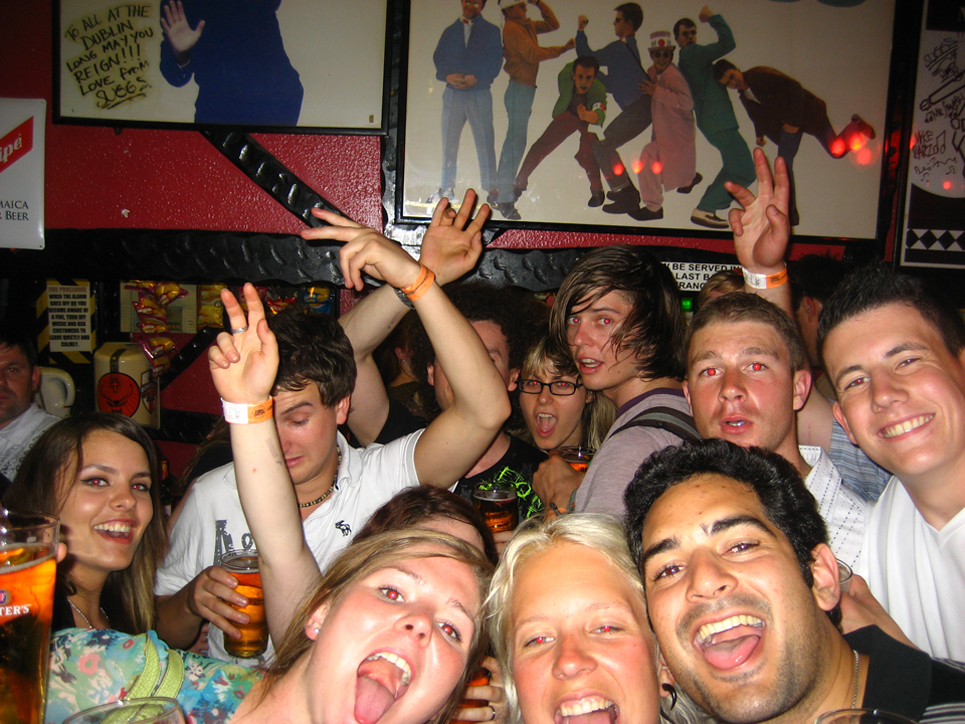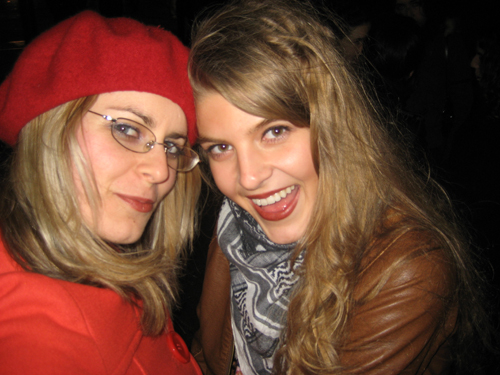 Meet the Party Tour at Scubar 
from 8:30pm to 9:30pm.
(4 Rawson Place, Below the Central YHA near Central Station).
Look for your guide in the
red Peek Tours tshirt
.
Meet the Party Tour at O'Malley's Hotel 
from 8:30pm to 9:30pm.
(224 William St, Kings Cross. Down the hill from the 'Coke sign').
Look for your guide in the
red Peek Tours tshirt
.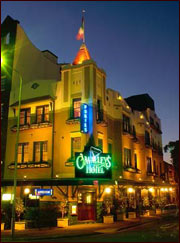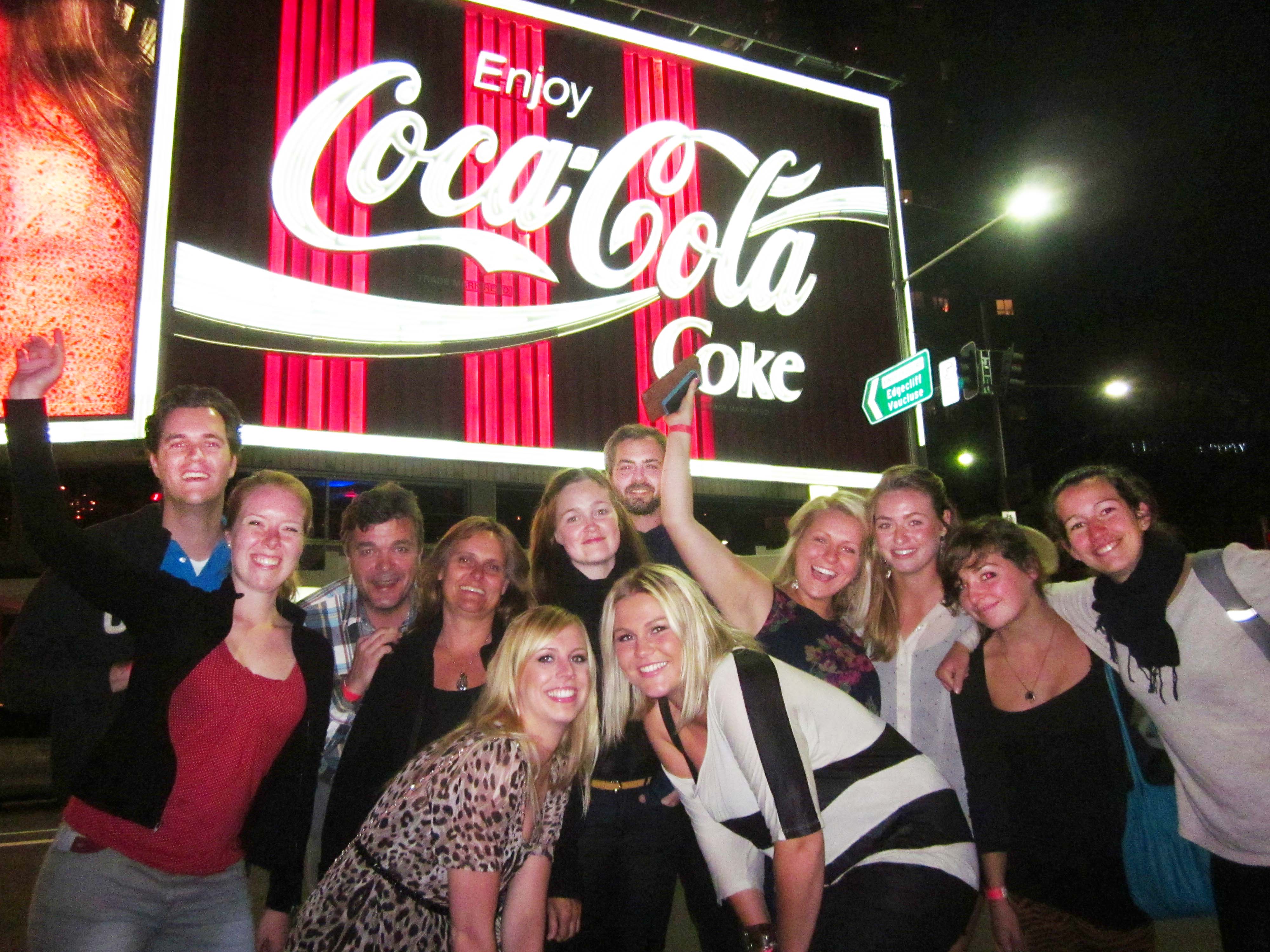 ____________________________________________________________________________________
Frequently Asked Questions
What identification should i bring?
You must be 18 years of age to tour. 
The only Identification Documents acceptable on the tour are current Australian Drivers Licence, Australian over 18+ card, international passport or international drivers license in complete English. No photocopies! 
Jeans and trainers/sneakers are fine, but 
no singlets, no football colours, no vests and enclosed shoes must be worn. Borat-style 'Mankinis' while funny are best left at home. Girls, we walk between bars, so heels are all good if you can walk in them.
How many venues and which ones? 
We visit 4 bars/pubs/clubs. Its different each night, so you should come on every night.
What drinks are included?
It differs in each venue, but its usually a schooner of local beer, glass of house wine or similar.
We don't give you 'mixed' shots that are just fruit juice.  
What if i'm running late and/or can't find the tour?
We're at O'Malley's till 9:30pm, or you can call Gregg on 0420244756. If you're calling internationally +61420244756 
The tour reaches the last club at 11:30pm. The club is licensed till 5am.
The guide is rostered till midnight, but they may stay later. If you need to know how to get home they'll give you any info you need before they leave.
www.131500.com.au is the Sydney Transport website, it has a journey planner.
What if I don't drink alcohol?
Non-alcoholic drinks can be included as your free drink in each venue 
Can i get a ticket at the door?
Yes. They are more expensive and there is no guarantee of availability. 
No. If you miss a tour, the ticket is valid for another tour on another day, but you will need to contact us to make sure we can accomodate you. 
You didn't answer my question.
Email - gregg@peektours.com.au or call 0420244756
_____________________________________________________________________________________
Tickets are non-refundable, may not be resold at cost or premium, or used for advertising promotion or other commercial purposes, without our consent. 
You agree to comply with all the rules and regulations of the licensed venues and all directions from us and any of our employees or agents or the licensed venue during the tour. 

You may be removed from the licensed venue if you do not comply with any such directions. 

You understand that the nature of the tour may have risks and you must take care at all times. You expressly assume all risk incidental to the tour, whether occurring prior to, during or subsequent to the actual conduct of the tour, and you hereby release us, and any other associated parties including all directors, officers, members, shareholders, owners, affiliates, employees and agents of each of the foregoing from any and all claims arising from the tour.

You grant us the right to use any image of you in any live or recorded video display or any transmission or reproduction of the tour. All rights to broadcast, record, photograph, repeat, reproduce, or recreate the tour is reserved by us.
Any images or sound recordings you take during the tour must only be used for private and domestic purposes and you agree that you will not commercially exploit them and in particular make available any footage, sound recording or series of still pictures taken at the event on the internet.

You agree and acknowledge that you are responsible for your own safety and for the safety and security of your property that you bring on the tour.

You agree and acknowledge that we endorse the responsible service of alcohol and you agree to drink responsibly and comply with all rules and regulations imposed by the licensee of each venue with respect to your consumption of alcohol in a responsible manner and you acknowledge that such rules and regulations are enforced by and monitored by the New South Wales Police and that all your actions are subject to the normal laws relating thereto.
Peek Tours reserves the right to refuse any person or persons admission to the tour or remove them at anytime for any reason, whatsoever.
You acknowledge that your use of the ticket constitutes your acceptance of the terms of this agreement. If this ticket was purchased on your behalf you warrant that the purchaser acted on your behalf.
If you have purchased this ticket on behalf of other members of a group, you acknowledge you have acted as the group's agent and accepted the terms of this ticket on their behalf.
When & Where

Scubar (Wednesdays nights), O'Malley's Hotel (Fridays nights)
224-226 William St
Woolloomooloo, NSW 2011
Australia

Organizer
Peek Tours Sydney
We run walking tours in Sydney and Melbourne.  
Check out our great tours in both cities at www.peektours.com.au