PechaKucha Night - Adelaide [Lite] - Volume #14

Friday, 27 March 2015 from 6:00 pm to 9:00 pm (ACDT)
Event Details
PechaKucha Night - Adelaide [Lite] - Vol. 14 "De La Liff" #PKNADL14 - "De La liff"

A mini-PechaKucha Night + New Artists Welcome - An unplugged + intimate event where you can get up close and meet the artists at Adelaide newest Gallery, Retail and Media Space, De La Liff.
With four speakers, art, design, photography, music, networking, V.I.P Art + Design shopping and prizes.
Volume #14. Speakers
Chris Oaten - Photography
Barry Magazinovic  - Industrial Designer/Lighting + Packaging Designer
Shane Haddy - Industrial Designer/Toy Designer
Gee Greenslade - Award Winning Photography/Digital Re-Toucher
EVENT SPECIAL: Headshots Adelaide for De La Liff are offering -> $55 Headshots for one night only - [Bookings essential - Limited number available - 50% deposit]: info@headshotsadelaide.com

Art, design, photography, music, networking, V.I.P Art + Design shopping, bar, nibbles, prizes and more!
Over-flow after 8:30pm to Vinyl Bar in Adelaide's West End.
No door Charge [Limited Tickets:100 ONLY] - Register at http://pknadl14delaliff.eventbrite.com.au

We hope to see you there!
When & Where

De La Liff
Shop 9, Level 1
Rundle Place
Adelaide, South Australia 5000
Australia

Friday, 27 March 2015 from 6:00 pm to 9:00 pm (ACDT)
Add to my calendar
Organiser
#PKNADL17 - "Sustainable House Day" 
Friday, September 11th - 6:30pm 
The Joinery
111 Franklin St
Adelaide SA 5000

 
Where the action is -> www.facebook.com/Pecha.Kucha.Adelaide, 
Newsletter -> www.pechakucha.org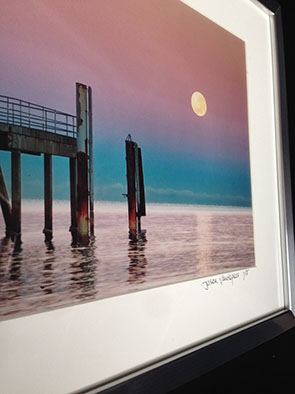 DOOR PRIZE #PKNADL13 Photograph: Jason Vandepeer
Donated by www.smintedinc.com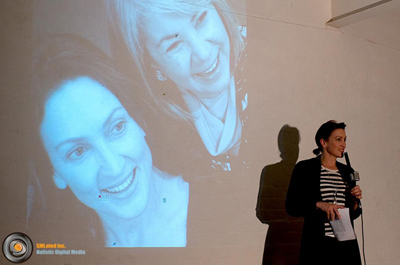 Barbara Gare: Y Natural: www.ynatural.com.au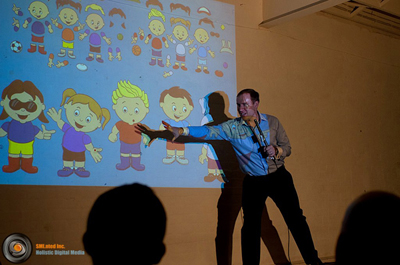 Steve Ready: Friends on the Fridge: friendsonthefridge.com.au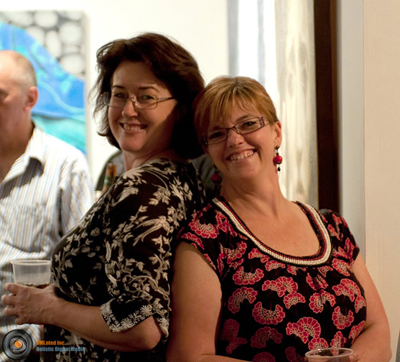 Wendy Fantasia: Face Painter + Body Artist: www.wendyfantasia.com
Jo Bertram: Face Painter + Body Artist: fizzbubble.com.au/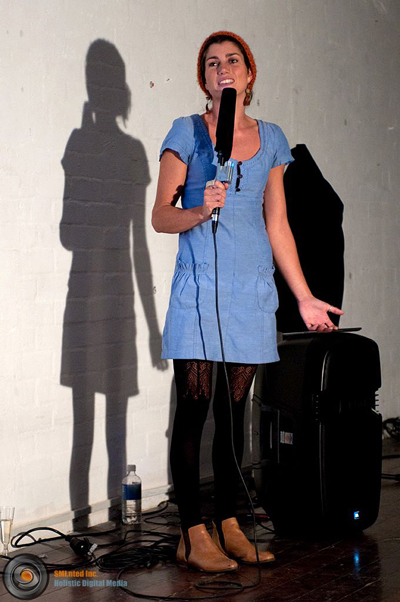 Thanks to Photographer, Jason Vandepeer of SMI.nted Inc, regular techie volunteer Hing-Wah Kwok, MC's, Micheal Edwards and Sam Tipler of Scream Creative for assisting promotion and all Pecha presenters, regular and new Pecha audience.

PechaKucha Nights are TOTALLY not-for profit local events held in more than 800+ cities across the world, forming a global network of like-minded designers and creatives from all disciplines. PechaKucha Night's are all about sharing ideas, 'uncovering the unexpected', networking and having fun!
Ticket sales cover the costs of equipment only – Speakers and volunteers who put on and speak at the events do so due to their passion and commitment to Design, Creativity and the Adelaide community; they are not permitted to accept payment of any kind – Your ticket purchases simply help us to hire the equipment that enables us to share Adelaide's creativity and people with you. Any profits are donated to Architects for Humanity. Stay connected on the Pecha Adelaide Facebook page or the groups on Facebook and Linkedin if you'd like to present and for details about collaborative projects that happen as a result of our networking and upcoming events!
Questions? 
E: anna@smintedinc.com