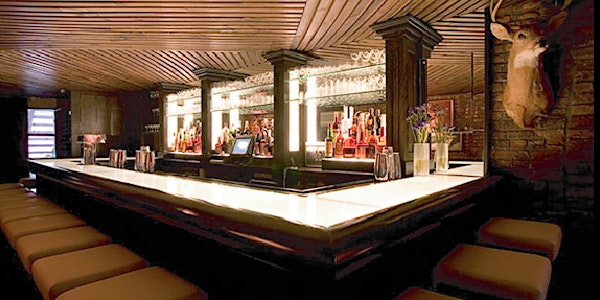 Location
Black Pearl
304 Brunswick St
Fitzroy
Melbourne, VIC 3065
Australia
Description
Ranked among the best bars in the world, New York's PDT (short for Please Don't Tell) and its dynamic duo bar team, Jim Meehan and Jeff Bell, will transform one of the world's coolest cocktail spaces, Black Pearl, into a pop-up bar from Thursday 6th to Sunday 9th of August.
The trailblazing cocktail den PDT, created by influential bartender and author, Meehan, and run by Bell, who was crowned 2013 Diageo World by MacVx"> by MacVx" href="#13042124"> Class
US Bartender of the Year, has built a stellar reputation and won the admiration, accolades and respect of the bartending community as well as the host of patrons who pass through its secret entrance.
Accessed through a vintage by MacVx"> by MacVx" href="#65996444"> phone
booth, PDT is a snug, sexy speakeasy with a twist: along with its high-quality classic cocktails, patrons can order food from Crif's Dogs, a hot dog joint next door.
PDT at Black Pearl will have three sittings available: 6-8pm, 8-10pm and the last at 10pm-12am. Patrons are advised to make reservations to avoid disappointment.