Description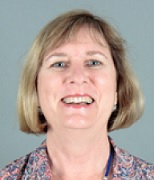 Presenter: Ann Hyatt (Occupational Therapist—Lymphoedema and Vascular Therapist)
Title: Lymphoedema Management in Palliative Care
About the Speaker: Ann has extensive clinical experience working as an occupational therapist in acute hospital settings. Over the past 17 years she has specialised in the areas of cancer and palliative care at Mater Health South Brisbane, with an emphasis on functional independence and improving quality of life.
She has completed level one and advanced Lymphoedema training and has a special interest in the management of oedema in the palliative patient, and is passionate about improving quality of life for this patient group. She is currently involved in research activities to improve patient care.
Note:This education event is free to members of PCQ.
For non-members, the cost is $15. If you would like to become a member of Palliative Care Queensland please click here.
Car-parking is not available within the building

"The 2 closest public carparks are at the Royal Brisbane & Women's Hospital and the Secure Car Park near the Fortitude Valley Train Station. You may also be able to access some on-street car-parking close to the CCQ building.

Public transit:
The bus and train station are also within walking distance to CCQ (www.translink.com.au)

We would highly recommend you plan your journey ahead of time.