This workshop will begin to get your mind racing about the potential to integrate fashion illustration into your comics.
About this event
Due to the previous COVID-19 lockdown in Western Australia's metropolitan area, PCAF 2021 has been rescheduled to August 1st, 2021.
What do the clothes your character wears say about them? Are they in customised armour, rocking hobo chic or haute couture?
Join Andrei Buters, creator of the fantasy adventure series 'Dead By 30' as you learn to combine fashion illustration and character design in your comics. Learn how first impressions count and how a character's style can leave a big splash in your comics.
Suitable for ages 10+
This workshop is a part of Perth Comic Arts Festival 2021 - Big Top of Comics.
The Perth Comic Arts Festival has rolled into town with our Big Top of Comics where local comics makers will be sharing their tips, tricks and secrets about how the magic of comics works. From the very basics of how comics work, through to character design, costuming and journaling, there's something for everyone.
These free, hands-on workshops are running as part of the Festival day on the 1st of August. We have 20 tickets available online for pre-registrations and 20 tickets available for registration on the day at the PCAF info table.
So grab a pencil, roll up your sleeves and sign yourselves up for a good time.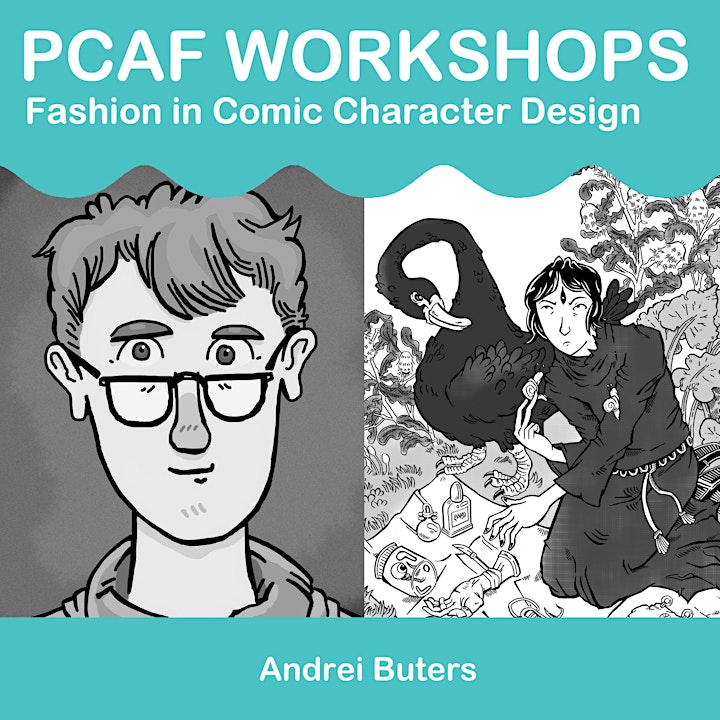 Organiser of PCAF 2021 WORKSHOP - Fashion in Comic Character Design