Pawn Thursdays are the night of grooving tunes that get you feeling funky!
About this event
It's becoming a crazy night of fun at the Pawnshop!
Pawn Thursdays are the night of grooving tunes that get you feeling funky!
Lace-up your dancing boots and sip on the tastiest cocktails inspired by the year that the boogie was born.
~ Drink specials from 8pm-10pm
~ DJ's til 5am
~ FREE Entry till 11pm.
Book your spot on the d-floor.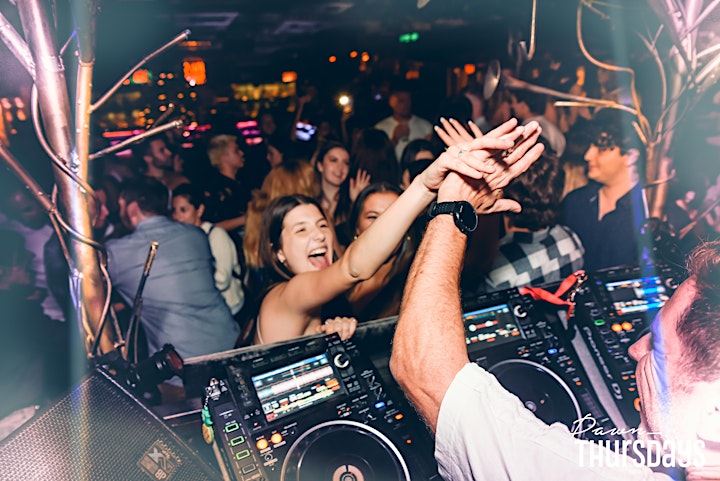 Organiser of Pawn Thursdays
Pawn & Co. is the Steampunk Pawn Shop of the future where everything you see is for sale, from the grand piano you see upon entry to the albino cyborg stuffed kangaroo watching over everyone next to the carousel bar downstairs.
The décor is inspired by a steampunk aesthetic and is decked out with a range of features including Victorian tram booths, a cryogenic chamber, a talking vending machine and a steampunk throne, which you can all place in your shopping basket if you please.
The bar has two levels. When you walk in you're greeted with two options for ordering a drink. The first is the Carousel Bar, an automated carousel stocked with premium spirits that rotates above a human bartender. The second is a talking vending machine from which you can order a can of beer while making small talk with a drink-dispensing robot.
At the top of the stairs there's a room of curiosity, from genuine vintage pistols and guitars, to a full-size, custom-built replica of a Star Wars-style block of carbonite.
The cocktail menu treads the line between nostalgic and inventive. The Gunpowder Iced Tea, Pawn & Co.'s signature cocktail, is a spin on the Long Island Iced Tea, with rum, chilli-infused peach tea and chocolate. Feel free to have your smoking gun and drink it too!