Did you hit the pause button? You've made it through the wild 2021and it's the perfect time to take a step back, reset and reflect.
About this event
On December 4th, drop into a quieter headspace with a yoga flow led by Christine, a 500hr certified yoga teacher, before getting down and creative as you transform a blank canvas into your compass for the emerging new year and create a Vision Board for your 2022 intentions. With all painting equipment, tools and nourishing meals provided for the day, be prepared to let loose and get creative as you learn key goal-setting strategies all while making new memories and friends at the International Institute of Art and Photography.
As the day closes, you'll be led through a guided meditation and conscious breathwork to seal your newly defined goals and emerge forth with a newfound clarity for your 2022 visions.
"Direction is so much more important than speed.
Many are going nowhere, fast"
THE DETAILS
Where: 12 Bridge Road Stanmore, 2048 (The International Institute of Art & Photography)
When: Saturday 4th December 2021(May be subject to change)
Time: 9am-1:30pm. Please arrive 15 minutes earlier to settle
How to get here: For those taking public transport, we're a short 8 minute walk from Stanmore station, just one block beside Surface Gallery. Alternatively, there is plenty of side street parking available for those driving. See you there!
WHAT YOU CAN EXPECT:
Yoga (Guided 45 minute class- No previous experience required)
Your own creative vision board
Key goal-setting strategies and tools
Vegan, gluten-free lunch
Closing Meditation
A good time with some new, perky friends
WHAT TO BRING:
Pen/pencils
Yoga mat (Spare mats available if you've left your mat at home in a hurry!)
Small cushion, blanket or beach towel for resting
Filled Water bottle
Comfortable, breathable clothes (no fancy attire needed).
Your fine and dashing self!
Optional: Notebook (if you wish to take extra notes), photographs or images that you wish to add to your vision board
ABOUT CHRISTINE:
Christine is a 500hr Certified Yoga Teacher has been immersed in her practice since the age of 14. What started as a fascination over challenging movements, grew to a deep appreciation of mindfulness and the yoga practice.
She quickly began employing her practice as a tool to help navigate daily challenges; bringing yoga both on and off her mat. Currently in the final year of her B. Physiotherapy degree, Christine's knowledge of human anatomy inspires her teaching of safe and functional practices.
Apart from yoga, she's also a lover of the natural world and you'll find her rising up for animals, environmental awareness and all freedom fights in-between. To further connect with Christine, feel free to flick a message over to christinechuyoga@gmail.com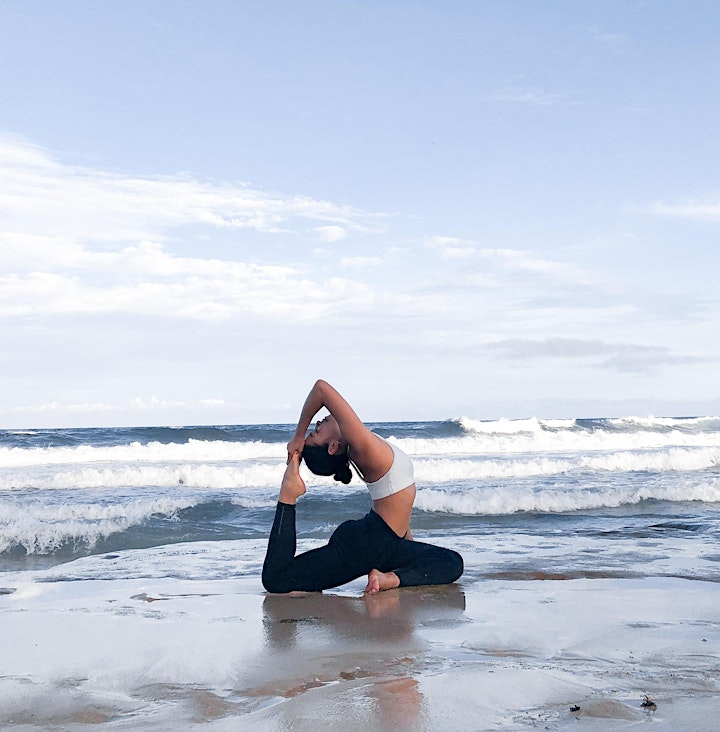 Organiser of Pause & Vision Board: A One Day Retreat in Inner West Sydney