Paula Punch's solo show at Open Studio to Launch her new Album "Song To The Trees" will have special guest Helen Ryder to open the show.
About this event
PAY AS YOU FEEL EVENT - HOW IT WORKS:
You can pay (what you feel) at the bar or via the QR code on your tableSeats are available from 3.30pm for meals and drinksShow starts at 4pm on the dotAll pay as you feel event bookings are held for 10 minutes only after show start time, after which they are released for walk-ins.If you are unable to attend please email the venue directly on openstudiovenue@gmail.com so we can release seats in advance.
Please note Open Studio has a NO scan NO entry policy.
PAULA PUNCH
Singer-Songwriter Paula Punch has been consistently playing live in Sydney with her band "The Fireflys" at various inner west venues, plus creating local songwriter showcases called "The Punch Sessions" where special guests have included Abi Tucker, Tania Bowra, Glenn Bidmead, Dan Mullins, Lisa Schouw, My Sauce Good and Tania Sparke. In late 2019 she opened for Russell Morris, Karise Eden and Renee Geyer at Camelot Lounge to appreciative audiences.
In 2018 she toured California with New Zealand born Nashville artist Jackie Bristow and her past show supports including Ed Kuepper, The Gadflys and Neil Murray.
Paula released her first album of original music, "Don't Look Down" in 2018 which was recorded with ex Girl Overboard guitarist Robin Gist in his living room studio. Two songs from this album were placed in top 5 for the ASA competition, in the indie rock category.
Her first EP "Lost Horizon Sessions" was recorded solo with acoustic guitar and mixed by 'Groove' Myers about ten years ago and was released in 2019.
There is heartache tinged with hope in her music, with an increasing theme of rising empowerment. Her sound is unique and with diverse genres. but predominantly indie/folk-rock/alt-country.
Her new album "Song to the Trees" will released in mid July 2021 and is her first studio album, recorded at Electric Avenue Studios by Philip Punch, Robin Gist and Jem Hoppe, and with her fabulous band: Robin Gist on Electric guitar (ex 'Girl Overboard'), Marko Simec on Keyboards, & Accordion ("Waiting for Guinness" "Soul Movers" "Rufino and the Coconuts"), Mike Rix on bass ("Jason Walker"), Reuben Alexander on percussion/drums ("Liz Martin band", "Melody Pool" and "William Crichton"). 
Guitarist Paul Berton and bass player Andy Newman will be joining her at her upcoming album touring dates, and she will be also doing a series of singer/songwriter shows called "The Songtellers" with Lisa Richards, Craig Lyons and "The Marvellous Hearts" band.
Her single "Full Moon Rising" reached No 4 on the AMRAP Metro chart, and on the AusCountryMusic, and "Tender Moment" reached No 7 on the AMRAP Metro chart.
Facebook:
https://www.facebook.com/watch/PaulaPunchMusic/
Instagram:
https://www.instagram.com/paula_punch_music/?hl=en
HELEN RYDER
Fuelled by a love of songs with a story to tell and that rare ability to transform a lyric to make it her very own, Helen is looking forward to opening for Paula Punch as her special guest performing a selection of songs from Someday Love - eleven tracks of atmospheric country soul-pop. The album features a duet with Spencer P Jones on the classic Lee Hazlewood tune Lady Bird and received airplay on ABC RN, RRR, PBS FM and 2SER FM as did Birds, the follow up single recorded with lush pedal steel and double bass. Since her last release, Helen has been writing for her forthcoming second album and will also perform new material along with an eclectic mix of favourite folk, jazz & soul songs. Joining Helen at Open Studio will be Bruce Haymes (Paul Kelly, Archie Roach) on piano).
"Someday Love is a beautiful selection of songs interpreted with great feeling and backed by some of Australia's finest musicians." - Brian Wise, Off The Record / RRR radio.
"The voice is exquisite and the playing is beautiful." - Jeff Jenkins, The Music / ABC Radio.
"Love the album, congratulations." - Paul Gough, The Inside Sleeve / ABC Radio National.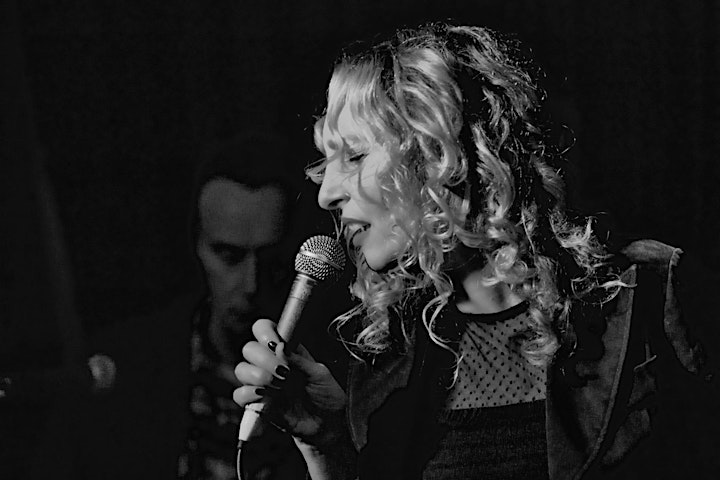 Organiser of Paula Punch Solo - PAYF (Pay As You Feel) Event