Passion or leadership: a woman CEO's journey in international development
Event Information
Location
Ross House Association
Fourth Floor, Hayden Raysmith Room
247 Flinders Ln
Melbourne, VIC 3000
Australia
Description
Join Melbourne Development Circle for an evening with Joanna Hayter, CEO of International Women's Development Agency (IWDA), Australia's only development organisation solely focused on gender equality and women's rights.
Hear stories from Joanna's extensive experience spanning four continents and twenty five countries, and insights as a woman leader in a range of executive roles in Australian and international aid and development contexts. Linking into broader discussions taking place around International Women's Day, this event will celebrate and explore personal stories from one woman leader and her journey, provide insights into how the aid sector works, and why IWDA is a leader in the work that they do.
We invite you to come ready to listen, discuss and share aspects of your own development practice and story with Melbourne Development Circle peers. What do you think are the personal and leadership qualities required for women to successfully negotiate the aid and development sector? Why don't more women gain and retain executive positions in development agencies? What barriers must be overcome and what strategies have you used or facilitated for others? What comes first: leadership or passion? And which is more important to be successful in your development practice?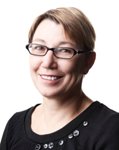 About the speaker: Joanna Hayter, CEO International Women's Development Agency (IWDA)
In late 2010 Joanna Hayter became the CEO of IWDA. Joanna has worked in international development and social justice since 1983. With experience ranging across four continents and 25 countries, her former roles include: Country Director for the Burnet Institute in Burma; Country Director for Save the Children UK in Vietnam; and Regional Director for Africa with the Overseas Service Bureau (now Australian Volunteers International). Joanna managed her own consultancy firm for three years. With clients including UN agencies, governments and international NGOs, she provided policy, evaluation and management services in relation to disease control, humanitarian assistance, national strategic planning, organisational development with civil society, and institutional strengthening within government systems. She is presently a member of the ACFID Executive Committee.
RSVP's are essential. Food and drink (non-alcoholic and alcoholic) will be provided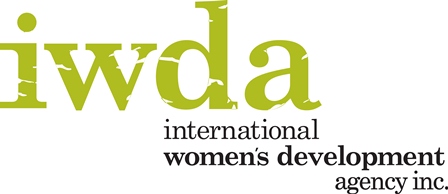 With thanks to our event partner,

Date and time
Location
Ross House Association
Fourth Floor, Hayden Raysmith Room
247 Flinders Ln
Melbourne, VIC 3000
Australia