Performance #10 in the 2019 Brisbane Music Festival
About this event
PROGRAM
Alberto Ginastera - Piano Sonata No. 1
Chris Dench - passing bells *
INTERVAL
Frederic Chopin - 24 Preludes, Op. 28
* World Premiere
ARTIST
Alex Raineri - Piano
A solo piano recital featuring Artistic Director Alex Raineri, this program commences with Argentinian composer Alberto Ginstera's fiendishly virtuosic Piano Sonata No. 1. Incorporating rhythmic and dance elements of South American cultural idioms, the music is an intensely satisfying blend of mid-20th Century compositional complexity set alongside (and on equal terms to) intuitively dance-based and rhapsodic musical figurations.
The centerpiece of the performance is the World Premiere of a new work commissioned by the Brisbane Music Festival composed by Chris Dench, one of Australia's foremost composers. Drawing its theme from the correspondences between the catastrophic Middle Ages and our times, passing bells derives its architecture from the mediaeval 'prayer hours'. The sound-world of the piece encapsulates much mimesis of bell sounds, drawing on Dench's earlier composition passing bells: night (2004).
Bringing the 2019 Brisbane Music Festival to a close are Frederic Chopin's monumental 24 Preludes, Op. 28. Miniatures of crystalline perfection, the preludes traverse a spectrum of emotions that speak to the nature of the human condition. Sometimes fragile and ephemeral, at other times stormy and unyielding, the preludes encapsulate the romantic tempest for which the composer is so ardently celebrated.
Ticket price includes a complementary drink and light refreshments at interval.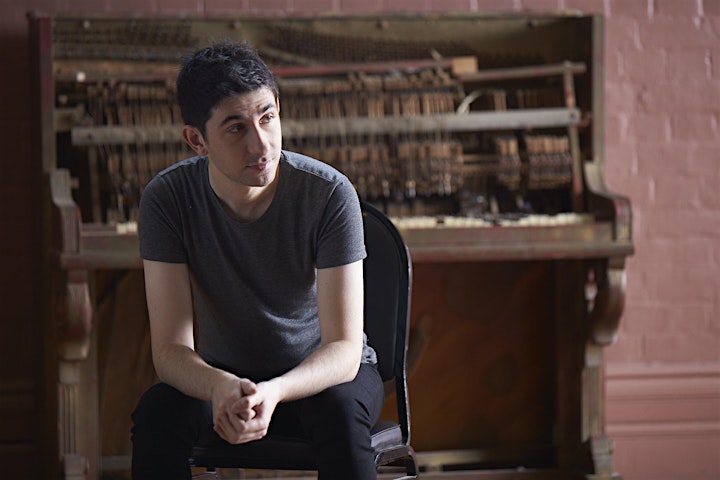 Organiser of passing bells / Brisbane Music Festival
A celebration of music that dances, breathes, uplifts, haunts, and stimulates, the annual Brisbane Music Festival is an ambitious and stylistically diverse undertaking. It encompasses a cultural offering to the city of Brisbane whose ultimate aim is that of contributing vibrancy to the fabric of the Australian arts scene. In addition to presenting much loved works from the classical canon, there is a dual focus of commissioning new Australian works and projects include collaborations across art-forms including theatre and dance.