Description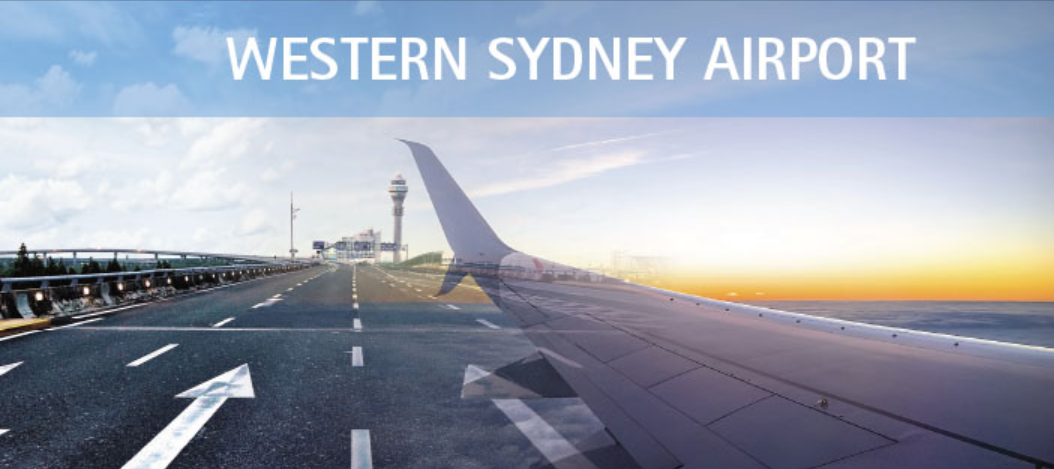 The Sydney Business Chamber contributed to the public debate on the Western Sydney Airport by preparing two major research reports, hosting a conference with well-renowned international and local speakers, and becoming a founding member of the Western Sydney Airport Alliance. The Federal Government announced its decision to develop an airport at the Badgerys Creek site in 2014. The Sydney Business Chamber remains heavily engaged on this issue to ensure the best outcome for Western Sydney businesses and residents.
While its population continues to grow and diversify, the Western Sydney region is facing a dramatic jobs deficit. Estimates have put this shortfall to reach 320,000 by 2036. This report identifies that by 2050, an airport at Badgerys Creek could support up to 33 million passenger movements and help create more than 30,000 additional jobs for the region.
Utilising the experience of best practice international airport development, this report identifies the steps necessary to ensure the economic benefit of a Western Sydney Airport is maximised, including through the development of a Western Sydney Airport city.
Guest Speakers
David Borger, Sydney Business Chamber of Commerce, Western Sydney Director.
Bradley Speers, CBRE, Head of Research
Speaker Biography - David Borger
Prior to entering public life David worked as an Urban Planner and adviser to the Minister for Planning.

At 30 years of age, he became the youngest person to hold the office of Lord Mayor of Parramatta where he served for three terms. During this time he provided leadership in progressing the Civic Place development, and promoting urban renewal in the city centre through the adoption of new planning controls with a strong urban design focus. The city commenced a number of new civic projects to increase investment and employment while also transforming the city's parks, public spaces and walkways. He chaired the Mayors' Forum on City Design at the University of Sydney and the Central Parramatta Planning Panel.

In 2007 Borger was elected to represent the Granville electorate in the NSW Parliament. He served as Minister for Western Sydney and Minister for Roads as well as Assistant Minister for Transport in the NSW Government.

As Housing Minister he oversaw the construction of approximately 9,000 new social housing dwellings - including 6,300 through the Nation Building Economic Stimulus Plan.

During this time he championed major reforms to expand the community housing sector in NSW by transferring the title of $2 billion worth of public housing to highly performing community housing associations. This reform allowed community housing to develop a balance sheet, and to trade and develop existing housing assets.
Speaker Biography - Bradley Speers
Bradley Speers has 20 years of experience in Australia and the UK across valuations, investment analysis, research, economics and strategy applied within the property sector. In a real estate context, he has expertise in financial modeling, economic and property sector forecasting, and interpretation of macroeconomic and financial market data.
Bradley began his career as a valuer and then worked with IPD (now MSCI), Knight Frank and Brookfield in a variety of investment analyst roles. At Brookfield Bradley moved into a research role and then subsequently joined CBRE to expand on that experience. At CBRE he heads a team of 18 that produce market research on most property sectors, generating high-quality thought leadership for the benefit of CBRE and its clients. Bradley has been responsible for authoring several strategic reports and has driven innovation in analytical techniques that have been adopted in other countries.

Bradley holds a Bachelor of Business (Property) from RMIT and Master of Economics (Financial Economics) from Macquarie University.
---
Event Details
Two (2) CPD points per meeting
A buffet dinner will be provided with vegetarian options also available.
Meeting to be held in the Auditorium at Parramatta RSL. Please see above for location details.
Should there be any further dietary requirements please do not hesitate to advise prior to the event for catering purposes.
Ticket Information
Early Bird Tickets available at $50 per person* available till and including the 24th August 2018.
Last Minute Tickets available at $55 per person* available from the 25th August 2018 until 1st September 2018.
*Event fee is non-refundable should you not attend on the evening. If notice is provided prior to the organisers prior to the 3rd September 2018 a refund can be organised should you not be able to attend.
Payment can be made on the above green "get tickets" icon whereby you will not be charged a merchant fee. Once you have ordered your ticket you will receive an email shortly after with your ticket.