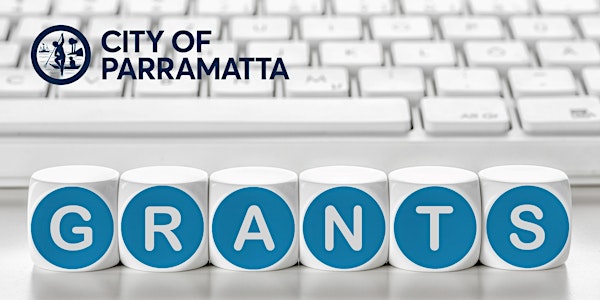 Parramatta Community Capacity Building Grants Information Session
A short information session to understand the requirements of Council's Annual Community Capacity Building Grant application form.
About this event
The City of Parramatta is delivering short information sessions for services and people interested in applying for an Annual Community Capacity Building Grant. The Annual Grants Round opens 31 January 2022, with details available via Council's Grants webpage.
PLEASE REGISTER VIA EVENTBRITE - Even if you have already informed Grant Support that you are attending a session.
Each information session will refer to the application form and cover:
The assessment and awarding process;
Administrative requirements (including service financial documents);
Clarifying the intent of specific areas of the form, and what responses are sought;
An example of a project, and relevant responses to application questions;
Opportunities to ask questions.
Each session will be delivered ONLINE via Zoom by members of the Community Capacity Building team. Zoom details will be sent prior to the information session. Participants will also be sent a copy of the presentation following the session.
You need to register for ONE session only. Additional sessions for the Social Enterprise Grants and Create Grants & Fellowship Grants are also being offered (please search Eventbrite for details).
Session Options (Registration for only one required)
Tuesday, 1 February 2022 , 10:00am (Registration via this page)
Thursday, 3 February 2022, 1:00pm (Registration page link)
Monday, 7 February 2022, 11:00am (Registration page link)
Friday, 11 February 2022, 10:00am (Registration page link)
Wednesday, 16 February, 3:30pm (Registration page link)
Should you have any questions over these session, please contact the convenors via ccb@cityofparramatta.nsw.gov.au