Sales Have Ended
Ticket sales have ended
Are you ready to learn what teenagers are doing online? I look forward to connecting with you and seeing you at the event! In the meantime, you can visit my website http://www.embersolutions.com.au or connect with me on social media. Liz Buchanan
Event Information
Location
Toombul Shire Hall
1141 Sandgate Rd
Nundah, QLD 4012
Australia
Sales Have Ended
Ticket sales have ended
Are you ready to learn what teenagers are doing online? I look forward to connecting with you and seeing you at the event! In the meantime, you can visit my website http://www.embersolutions.com.au or connect with me on social media. Liz Buchanan
Description
There's two sides to social media. It's a great way to build an online community and connect with family, friends and colleagues, but it can also make your children vulnerable to:
cyber bulling

parasite porn

sharing indecent photos at school

body shamming.
The Social Media: Parents Information Session will provide valuable information and tools to help parents better manage social media activity for their teenagers. Presented by a panel of experts, the evening is an opportunity to learn and discuss important topics - we promise not to dump a whole lot of 'stuff' on you.
Come along and learn how to help your children avoid the ugly side of social media.
8.30am registration to start at 9.00am and finish by 11.30am. Each panelist will talk to give you tips and tools but then we will all answer your questions in a Q&A sessions
Who should attend?
Are you:
a parent of an 8-11 year old who will soon enter the social media world?

concerned about the risks of Facebook for your children?

unsure what teenagers are actually doing online?
Who is on the panel: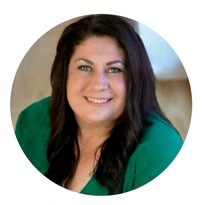 Liz Buchanan
Liz is a speaker, trainer and digital communications strategist who specialises in social media. She is passionate about incorporating this online communication tool to improve overall digital strategy and engagement with stakeholders.
Liz's career began in the financial industry in Australia and the UK. She then moved to not-for-profit state sporting organisations where she worked for 15 years in various management positions, before working on public engagement projects for Queensland Government.
For the past 3 years, Liz has run her own business, Ember Solutions, where she develops and implements social media and digital marketing strategies for her clients.
Liz has tutored and lectured in various undergraduate and postgraduate marketing and advertising subjects at Queensland University of Technology and Griffith University for 16 years.
Liz has also spoken at numerous conferences on social media engagement, including:
Australia and New Zealand Search and Rescue Conference - 6 May 2015 - Gold Coast, Australia

World Conference of Disaster Management - 8-11 June 2015 - Toronto, Canada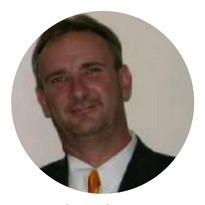 Robert de Haan
CEO - Layer 8 Security
B.Eng. Elec, B. Econ, MIT,
Robert has been working within the IT Security industry for the past 35 years. He started his career as a security engineer working on cryptography systems for the Australian and United States governments. During this time, he was awarded for his designs by the Australian Government.
Robert has held many notable positions during his career, from owning and running Clariti, specialising in providing IT security products and services to corporate and government clients, to working for notable global vendors such as IronPort, Cisco, Brocade, Imperva and Cloudmark.
Robert also served as the Head of the eSecurity Cluster within Queensland Government and then as Chairman of the Board for E-Net Ltd focused on Information Technology, the Arts, innovation and Security for the Queensland industry sector.
Robert is now the founder and CEO of Layer 8 Security and Layer 8 Global, which are focused on the human elements of cyber security to help create cyber safety.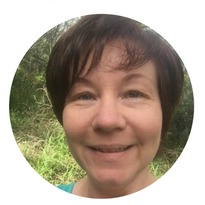 Tina Laird
Clinical Psychologist & Clinical Neuropsychologist
BSc (Hons) MPsychClin MAPS CCLIN CCN
Tina has been a psychologist for 18 years. She has experience across various research, clinical and neuropsychological settings. Primarily she has worked in private practice settings.
Tina has treated adults and children with a range of psychological conditions, and has experience in pediatric and adult clinical and neuropsychological assessment and rehabilitation. She has developed and implemented neuropsychological treatment programs, and has completed research evaluating the effects of pediatric acquired brain injury on memory.
Tina has a keen interest in the assessment and treatment of childhood psychological disorders, parenting and behavior management and cognitive assessment.
Each panellist will speaker for 20 minutes and then we will have Q&A to answer all your questions
Important disclaimers
Please note: You might like to bring pen and paper, laptop or tablet to take notes. This workshop requires a minimum of 10 attendees to go ahead. If the minimum attendee number is not reached, a full refund or credit of the training fee paid will be given to attendees who have already paid. Accommodation and travel is booked at the risk of the attendee.
Cancellation Policy: If you can't attend, a substitute delegate is welcome at no extra charge. Regrettably, no refunds can be made except if the minimum event numbers are not reached.
Say Cheese: Your attendance at events may be digitally recorded through photographs and/or video. Images may be used on our websites, publications, social media or by other media and marketing channels. If you don't want your image to be published, please notify staff before the event.
Your privacy:Your contact details are collected only for the purpose of administering this event. Your details will not be shared with any other person or organisation
Date and time
Location
Toombul Shire Hall
1141 Sandgate Rd
Nundah, QLD 4012
Australia