Parenting, Brain Development and Executive Functioning in Children
Description
Healthy Attachment Australia New Zealand (HAANZ inc) presents an Interactive Workshop and Presentation by International Visitor, Professor Annie Bernier
In this workshop, Professor Bernier will present findings from her recent research on parent-child interaction, child brain development, sleep, and regulation. She will also discuss her work on the need to broaden our assessments of parental behaviour if we are to bridge the attachment transmission gap by considering parent support for child exploration as well as parent sensitivity.
The day will also include an interactive workshop focusing on child self-regulation problems and the relevance of the Circle of Security Intervention in addressing regulation difficulties in parents, infants and young children, with brief presentations by members of the HAANZ Inc committee, followed by small group discussion based on practitioner experiences.
About the Speaker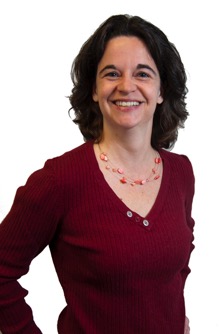 Annie Bernier is Professor of Psychology at University of Montreal where she leads a team of developmental researchers exploring reciprocal connections between social experiences in the first years of life and children's social, neurocognitive, and psychophysiological development. In particular, her research has focused on carefully measuring various aspects of mother-child and father-child relationships and how these relationships can contribute to our understanding of the development of sleep rhythms, executive functioning, brain structure, and socio-emotional adjustment in normative child populations.
Who should attend?
The content will be of interest to practitioners working with children and families including psychologists, counsellors, social workers, therapists, family practitioners, teachers, child protection workers and foster care workers, especially those using attachment based interventions and/or working from a relational framework. It will also be relevant to program managers, researchers and policy makers with an interest in optimal development, lifelong health and wellbeing, and attachment based interventions.
Current HAANZ members receive a $25 discount on the registration fee. Check your email invitation for the promotional code to access this discount.
Workshop Details
When: Fri 2nd November, 2018
9.30 Registration and morning tea
10-3pm Workshop

Lunch is provided and will include vegetarian, vegan and gluten free options.
Where: Rheinberger Centre Corner Weston & Loch Streets Yarralumla ACT 2600 (plenty of free parking)