Description
Do you have a child or adolescent with additional needs? Or maybe a kiddo with challenging social-emotional needs? You need to get yourself to our Parent Recharge event! You will leave with strategies, ideas, solutions and NOT a frustrating To-Do list to make your life even harder!
This event is for you if:
You worry about your child's future
You wonder if you're 'doing enough' for your child with additional needs
You want ideas to support your child's emotional, sleeping, eating or behavioural challenges
You are exhausted and want time out for yourself more regularly!
Parent Recharge is all about giving parents of kids with additional needs a space to learn, reflect and connect. It was born out of understanding the unique position you are in, and hoping to equip you with tools to make your life a little bit easier. We see you (or parents like you!) in our clinic every day, and we see how hard you all work to juggle the extra demands life throws at you while doing your best raising a child with some extra needs.
Spend a day devoted to yourself to recharge your batteries with delicious food at the famed Hellenic Republic restaurant (morning tea, beautiful lunch, afternoon tea), connect with other like-minded parents, and hear from industry leaders such as:
- Dr Daniel Golshevsky, paediatrician, speaking about anxiety in kids with ASD and additional needs
- Dr Liam Tjia, paediatrician, presents "Precious Little Sleep", giving tips to address sleep disturbances in kids
- Jennifer Dixon, lawyer, tells us about planning for your child with additional needs' future
- Kerri-Anne Telford, paediatric OT, presents "Sensory processing, eating challenges and the SOS approach"
- Amanda Abel, paediatric psychologist, helps you respond effectively to your child's behaviour
You'll get a chance to ask questions as well! And don't worry, there won't be any ice-breaker games!
The last time we ran an event like this it was SOLD OUT! So don't miss out on securing your place! This is a great value event - consultations with all of these incredible speakers would cost you in excess of $1500 in total, but with tickets at $180 (or $150 for early birds) it's a sweet deal! Plus you get yummy food and giveaways!
About the speakers...

AMANDA ABEL
PAEDIATRIC PSYCHOLOGIST, CLINICAL ASSOCIATE OF SWINBURNE UNIVERSITY, FOUNDER OF NORTHERN CENTRE FOR CHILD DEVELOPMENT
Amanda Abel, paediatric psychologist, has almost twenty years' experience working with families of children with additional needs and has a passion for supporting families to function at their full potential. She has worked in a variety of settings in both the public and private sectors which has allowed her to gain extensive experience helping a wide range of clients in both diagnostic and therapeutic domains. After her own experience becoming a mother, Amanda undertook the Circle of Security Parenting® (COS-P) training and is now a registered COS-P parent educator. She has now combined her extensive knowledge of behaviour modification with the attachment principles from the COS-P program to provide families with practical strategies that are sensitive and responsive to their child's emotional needs. As a contributer to the Working Mums book (Finch Publishing) released in 2018 and appearing in print and television media to represent the field of psychology on various issues, Amanda's enthusiasm for sharing her knowledge and experience to help others motivated her to found the Northern Centre for Child Development - a multi-disciplinary paediatric practice in Preston.

DR DANIEL GOLSHEVSKY
GENERAL PAEDIATRICIAN
Dr Daniel Golshevsky specialises in children's acute and chronic medical conditions from birth to 18 years, with particular interests in neuro-developmental problems, autism spectrum disorder, newborns and unsettled babies, toileting problems, as well as sleep and behaviour issues. Daniel works as part of the multi-disciplinary autism assessment team at Monash Children's Hospital. Practicing holistic care with a family-centred approach, he believes that every child needs a management plan that is tailored to them, within their psycho-social environment. Daniel also has a strong interest in the media and its positive and negative effects on children's health, recently publishing on the effects of screen time on sleep and weight in children. Known in the media as Dr Golly, he appears regularly on Channel Seven's Good Friday Appeal as well as other television and print features. Daniel is an experienced General Paediatrician, who trained at The University of Melbourne and The Royal Children's Hospital (RCH). Daniel has worked at RCH since 2009 and has three young children of his own. He is the former Chief Resident Medical Officer of RCH and is involved in the creation and maintenance of the RCH Clinical Practice Guidelines, an online paediatric resource used internationally. He is also a regular expert reviewer for the Raising Children Network website.

DR LIAM TJIA
GENERAL PAEDIATRICIAN
Liam is a paediatrician, having completed specialty training in 2005. Over the last two years, Liam has concentrated on outpatient consulting, especially for young children for whom concerns about their development have been raised. Over this period Liam has taken particular interest in new scientific understanding of, and research into, the amazing mystery of brain and mind development in children. He is particularly galvanised by findings from the emerging fields of developmental cognitive neuroscience, and "neuroconstructivism". Liam's approach with families is engaging, and firmly based on the need of families for meaningful explanations of "what's going on" for their individual child, rather than abstract theorising or pigeon-holing. When work and professional commitments allow, Liam enjoys home life with his wife and three young daughters (this pursuit is generally just as hectic). He secretly quite enjoys putting their shattered Lego sets back together when they can't be bothered, though he passes this off as his "mindfulness" time.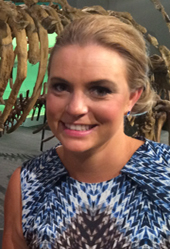 KERRI-ANNE TELFORD
PAEDIATRIC OCCUPATIONAL THERAPIST, FOUNDER OF KERRI-ANNE TELFORD PAEDIATRIC OCCUPATIONAL THERAPY
Kerri-anne is an OT with a mission - "to make a difference to the lives of others". She has strong skills in delivering therapy through a range of interventions and draws on numerous therapeutic interventions when working with children and their families to deliver the best possible outcomes. Kerri-anne is experienced in sensory processing, praxis, play skills, behavioural interventions and social emotional development, including being instructed in the use of the Social Thinking® concepts. Kerri-anne values the importance of regulation techniques including mindfulness and principles from the Alert program. Kerri-anne is highly experienced in delivering therapy using the DIR®/Floortime™ Model of intervention. Kerri-anne is internationally recognised as an Intermediate DIR®/Floortime™ provider. She has also completed the SOS Approach to Feeding training along with The Zones of Regulation® training and is experienced with incorporating these approaches into her practice. Kerri-anne has vast experience working with children and adolescents with a range of challenges from social emotional difficulties, sensory processing and praxis challenges, regulation and behavioural issues, picky feeders and problem feeders, to children with more complex developmental challenges. Kerri-anne works collaboratively with families and other key stakeholders to develop individual plans to empower children and foster their development. Kerri-anne also relishes the opportunity to support teachers and early years educators and others working with children to help all children reach their full potential.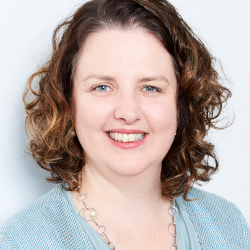 JENNIFER DIXON
PRINICPAL LAWYER, MOORES LEGAL
Apart from accreditations from the SMSF Professionals Association of Australia as a SMSF specialist advisor and from the Law Institute of Victoria as a specialist in Wills and Probate, Jennifer has a formidable reputation across Australia as an estate planning and structuring lawyer. She is in demand as a speaker. Clients and referrers value her wisdom and insight. Jennifer has the ability to "cut to the chase" in strategy formulation. When Jennifer is around, everyone's expectation about a little bit of magic is raised a notch.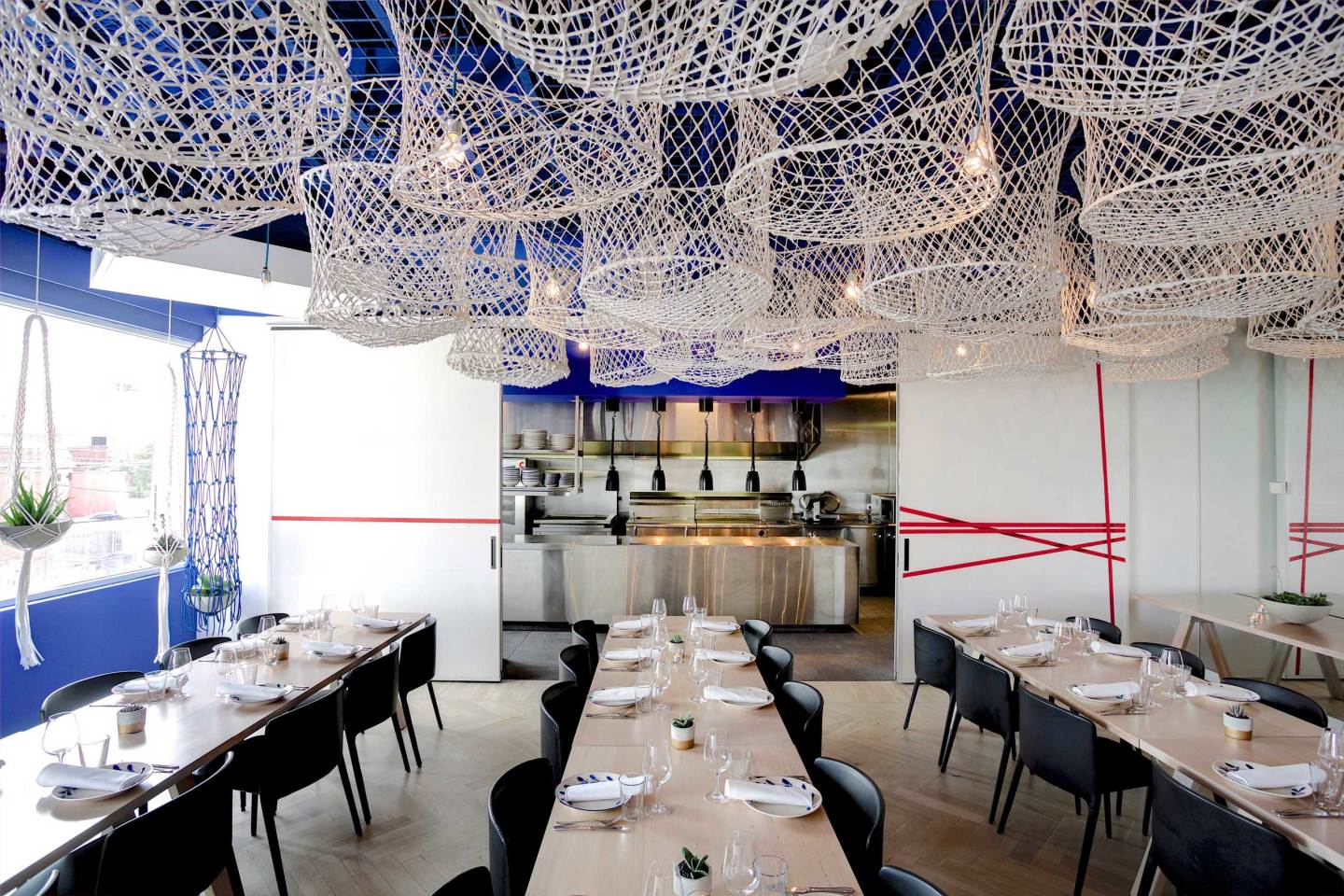 BOOK YOUR TICKETS NOW TO AVOID MISSING OUT ON THIS EXCEPTIONAL DAY!!
If you have NDIS funding, you may be able to use parent training funding for this event!