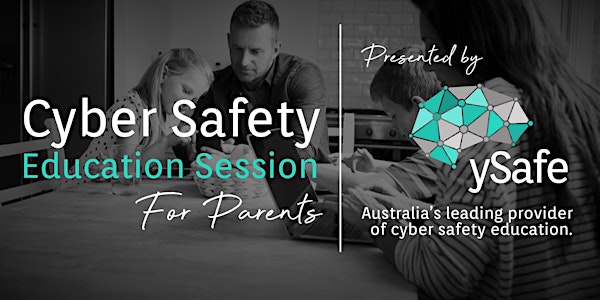 Parent Cyber Safety Information Session - Dandenong South Primary School
Location
Dandenong South Primary School
52 Kirkham Road
Dandenong, VIC 3175
Australia
Join us for this engaging & practical education session, delivered by Australia's leading cyber safety experts
About this event
Today, technology has become a central part of our kid's educational and social development. However, as fundamental and exciting as being connected to technology can be, many parents are desperate for practical & helpful information on how they can keep their kids safe on social media, games & how to help them stay safe online.
We are therefore pleased to help our parent community by offering a crucial and engaging education session with ySafe, Australia's leading provider of cyber safety education.
In this session, ySafe's experts will cover key topics such the social media platforms that kids are using and how to make them safer, research-based information on gaming & screen time, and step-by-step instructions on how to setup a cyber safe home.

When: Tuesday 26th July 2022
Time: 5:00pm - 6:00pm
Where: Dandenong South Primary School
Cost: FREE
All parents will receive access to a number of helpful follow up resources after the session.
If you've ever struggled with getting your kids off their games and into bed, worried about knowing what your child is accessing online, or felt concerned that your child was spending too much time in the digital world, this session is for you!